This Month in Wedding History...
July 16, 2014

History is such an integral part of what we do here at The Brown Hotel. So what would be more perfect than highlighting some of the most notable weddings in history and sharing them with you?

We felt we needed to start this segment with one of the most historically significant and equally lavish weddings of the century.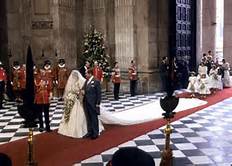 On July 29, 1981 Lady Diana Spencer married Prince Charles.

It is believed that over 750 million people around the world watched and another 250 million listened on the radio.

Talk about dedication-- this was before DVR friends!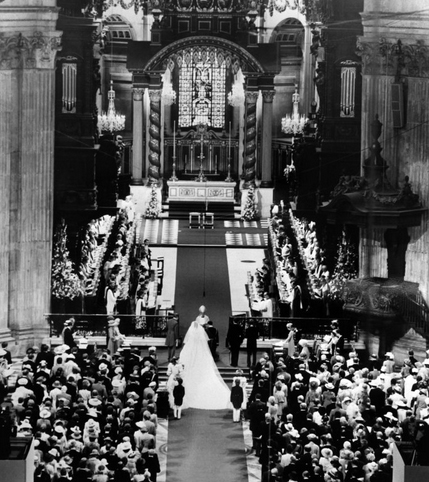 St. Paul's Cathedral was filled with 3,500 family, friends, royals, and many other noble guests.

The ceremony was unable to be held at Westminster Abbey because of the size of the guest list.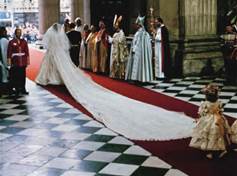 The wedding had many details that felt like they were right out of a fairytale storybook.

Princess Di even arrived with her father in a glass coach.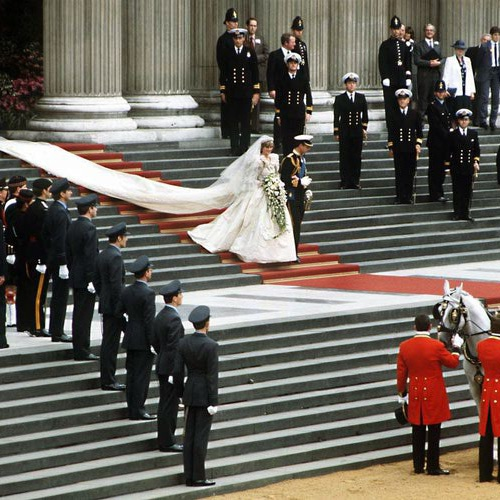 Her famous wedding dress was of course custom made with a 25 foot long train and is estimated to have cost $15,000 USD.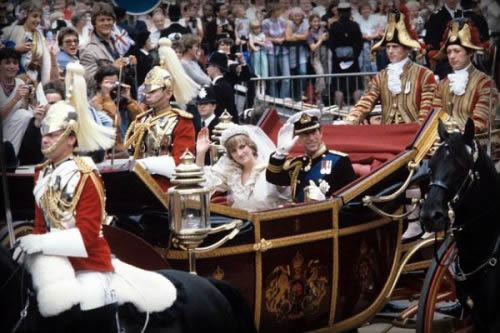 The prince and princess left the church in a horse-drawn carriage where they headed to Buckingham Palace to share this famous kiss on the balcony.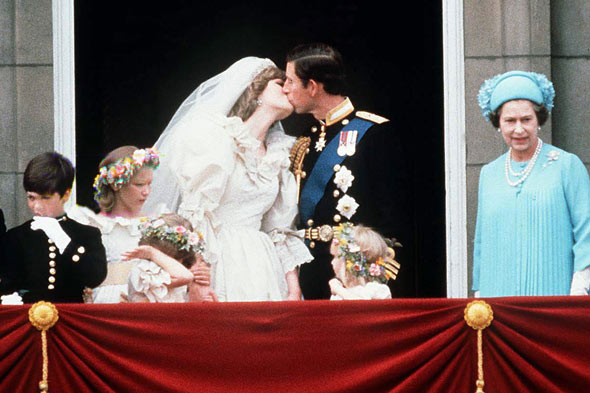 Later that evening an intimate wedding reception of 120 guests took place inside Buckingham Palace.

The guests toasted and dined. And for dessert? Well there were 27 wedding cakes that were prepared for the celebration.

The main cake, pictured below, was over 5 feet tall.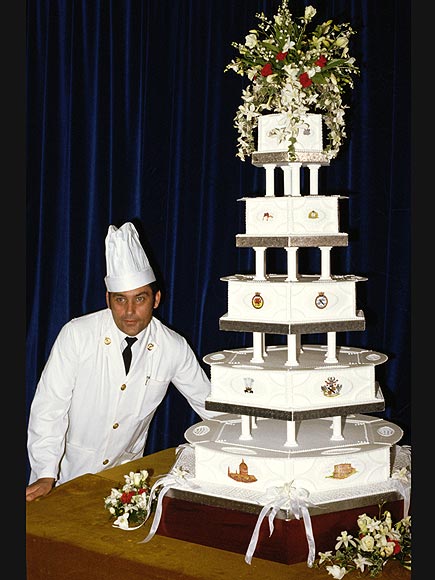 There is no denying that Princess Diana and Prince Charles' wedding was one for the record books!

To Fairytale weddings,

Debbie & Your Brown Hotel Wedding Team

Share