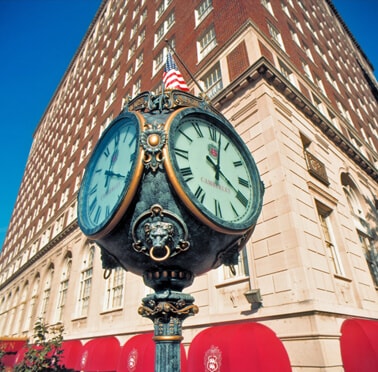 Kentucky Style Meets Southern Splendor
Louisville's Landmark Hotel
An iconic destination inextricably woven into the fabric of the city, The Brown Hotel is opulent yet approachable – like a fine Kentucky bourbon that never overwhelms you with its history but instead entertains you with a lifetime of colorful stories.
Behind its striking Georgian-Revival façade is a blend of Old World elegance and modern-day comfort, a place where generations of Louisville's elite have celebrated weddings and anniversaries, and corporate meeting planners have discovered unerring style and sophistication. Now nearing its centennial, The Brown Hotel reflects the rich heritage and Southern gentility that have made Louisville a hot spot for bluegrass enthusiasts, bourbon drinkers, equestrians and Derby Day revelers.
A better stay begins at BrownHotel.com
Best Rate Guaranteed
Complimentary 24-hour airport shuttle
Concierge-curated itineraries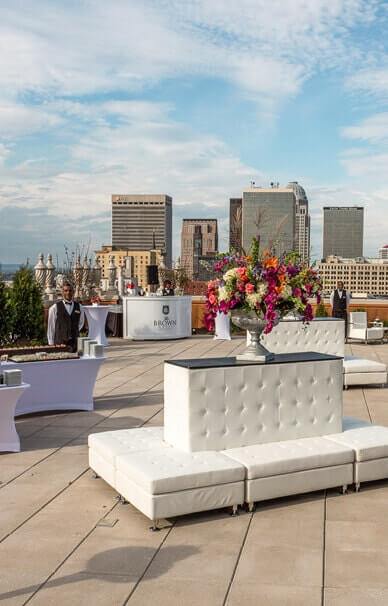 Why It's Better At The Brown
The Sky's The Limit
With painstaking attention to detail, The Brown Hotel has beautifully restored the Rooftop Garden to its original splendor. Ideally suited for weddings, receptions, banquets, and outdoor events of every kind, this knock-out space features some of the best skyline views in Louisville.
The Brown Hotel Has Never Looked Brighter
A recent $12 million renovation has transformed this downtown landmark. Experience genteel Southern hospitality in setting of historic grandeur. Updated guestrooms feature fresh new furnishings and all the high-tech must-haves, including complimentary high-speed Internet access.
We're At Your Service
Whether you need a lift from the airport or a quick ride around town, we offer a complimentary shuttle to/from SDF 24 hours a day, plus complimentary transportation on request to downtown businesses and attractions, based on availability.
The Hot Brown Was Born Here
Dreamed up in the 1920s by Chef Fred Schmidt, the Hot Brown is a Louisville culinary tradition. This open-faced turkey sandwich with bacon and a delicate Mornay sauce, created to satisfy the early morning cravings of the hotel's Roaring Twenties dinner dance guests, has been featured in the Los Angeles Times, the Wall Street Journal, and countless cookbooks.
Our Lobby Bar Is A Louisville Hotspot
The Lobby Bar achieves that often elusive blend of contemporary style and Old World opulence. This spectacularly beautiful space is refreshingly unstuffy, thanks to bourbon flights, friendly bartenders and a colorful cadre of Louisville merrymakers. Drop by anytime after 3 pm.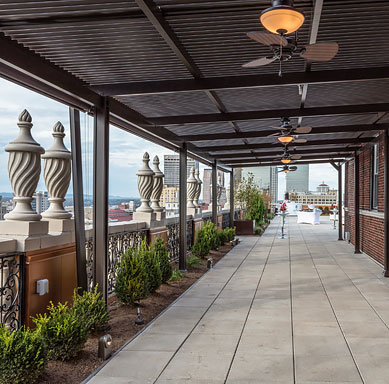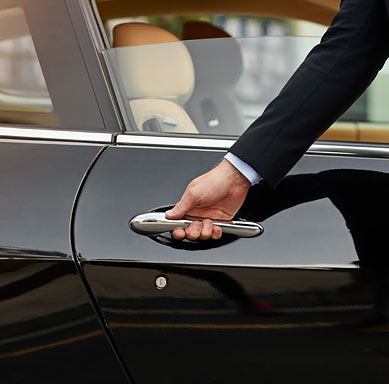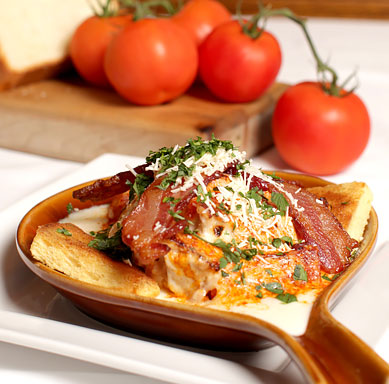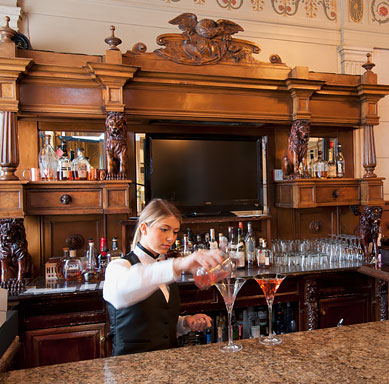 Awards + Accolades

Top 500 Best Hotels in the World

2017 Top 10 in the South

2017 South's Best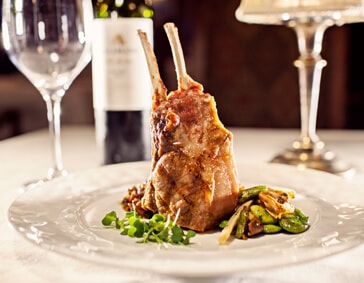 Dining
From premier fine dining in The English Grill to the light and airy elegance of J. Graham's Café to the jaw-dropping glamour of The Lobby Bar, The Brown Hotel is a culinary landmark.
View details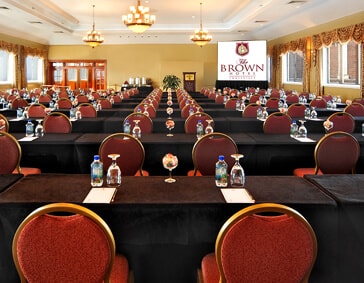 Meetings
With 17 flexible meeting spaces and the city's most experienced event planners, The Brown Hotel is Louisville's favorite location for board meetings and corporate functions.
View details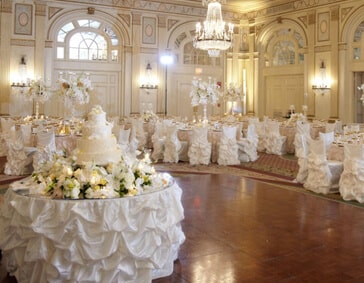 Weddings
The Brown Hotel provides the most comprehensive event planning in Louisville, resulting in events long remembered for their unrivaled elegance and sophistication.
View details

Stunningly beautiful old hotel. Clean, comfortable, quiet with excellent hospitality. Fine dining as well as a casual dining area.

- KYQuilter, Berea, KY - TripAdvisor

By far this is a "must" hotel to stay at during your travels. Thank you once again for an amazing stay!

- Deanfam4, Buckhannon, WV - TripAdvisor

The rooms at the Brown were very nice and comfortable and continued the theme of an old established hotel. Charming!

- H O, Harrisburg, PA - TripAdvisor

When we first experienced The Brown, we were so impressed that the next time we visited, we brought a friend so she could experience the magic.

- dwisland, St. Louis, MO - TripAdvisor

They have done an excellent job of restoring and maintaining this historic hotel.

- Kristen M, Cincinnati, OH - TripAdvisor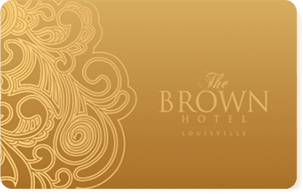 Give Glamorously
Treat someone special to a gift card from The Brown Hotel. Accepted at J. Graham's Café, the English Grill, the Lobby Bar, the Shop at The Brown Hotel and for overnight stays, a gift card for The Brown Hotel never fails to surprise and delight.
Learn more