A Brown Wedding: Emily & Andrew
September 30, 2014

Classic Elegance are the best words we can find to describe Emily & Andrew's May nuptials.

Guided by the fabulous Stephanie MacDonald of Planned Perfection Events, Emily made on-trend choices that would stand the test of time from attire, to food, to decor, and everything in between.

But rather than tell you... why don't we just show you?

Photos by none other than the incredibly talented & stylish Lang Thomas Photography.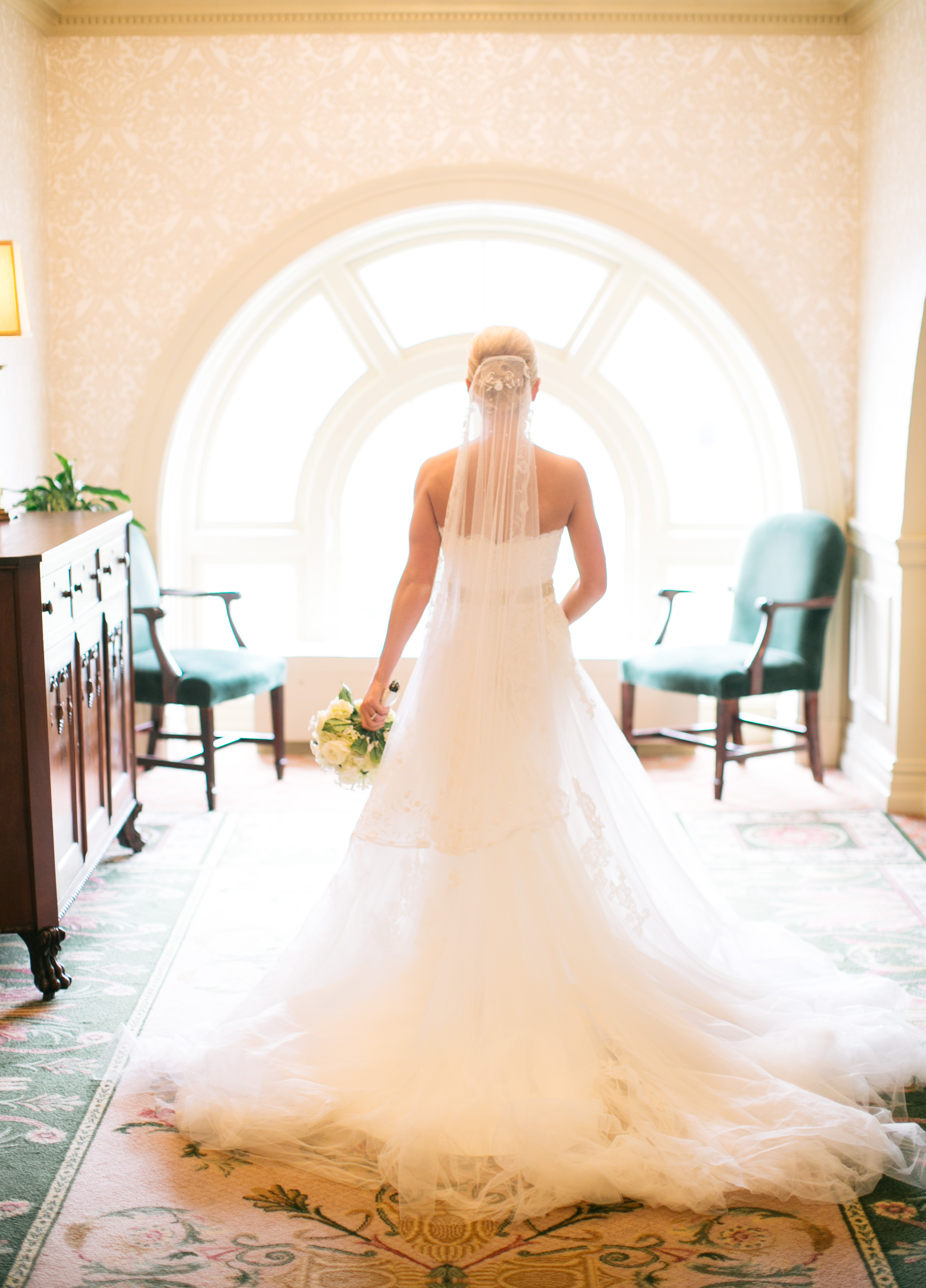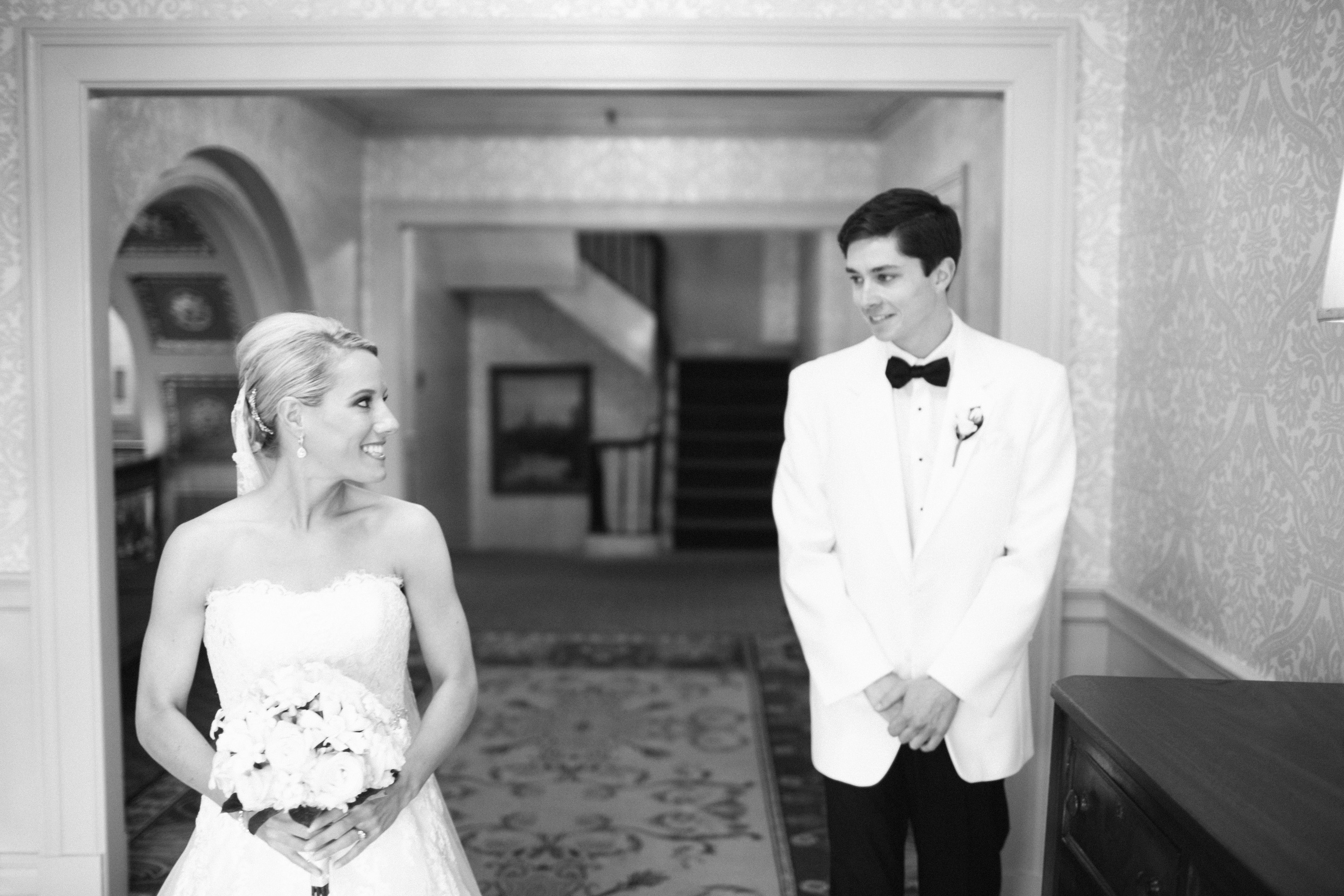 After a beautiful ceremony at St. Paul United Methodist church the guests made their way back to The Brown Hotel for cocktails and to enjoy the musical styling's of Highland Chamber Players.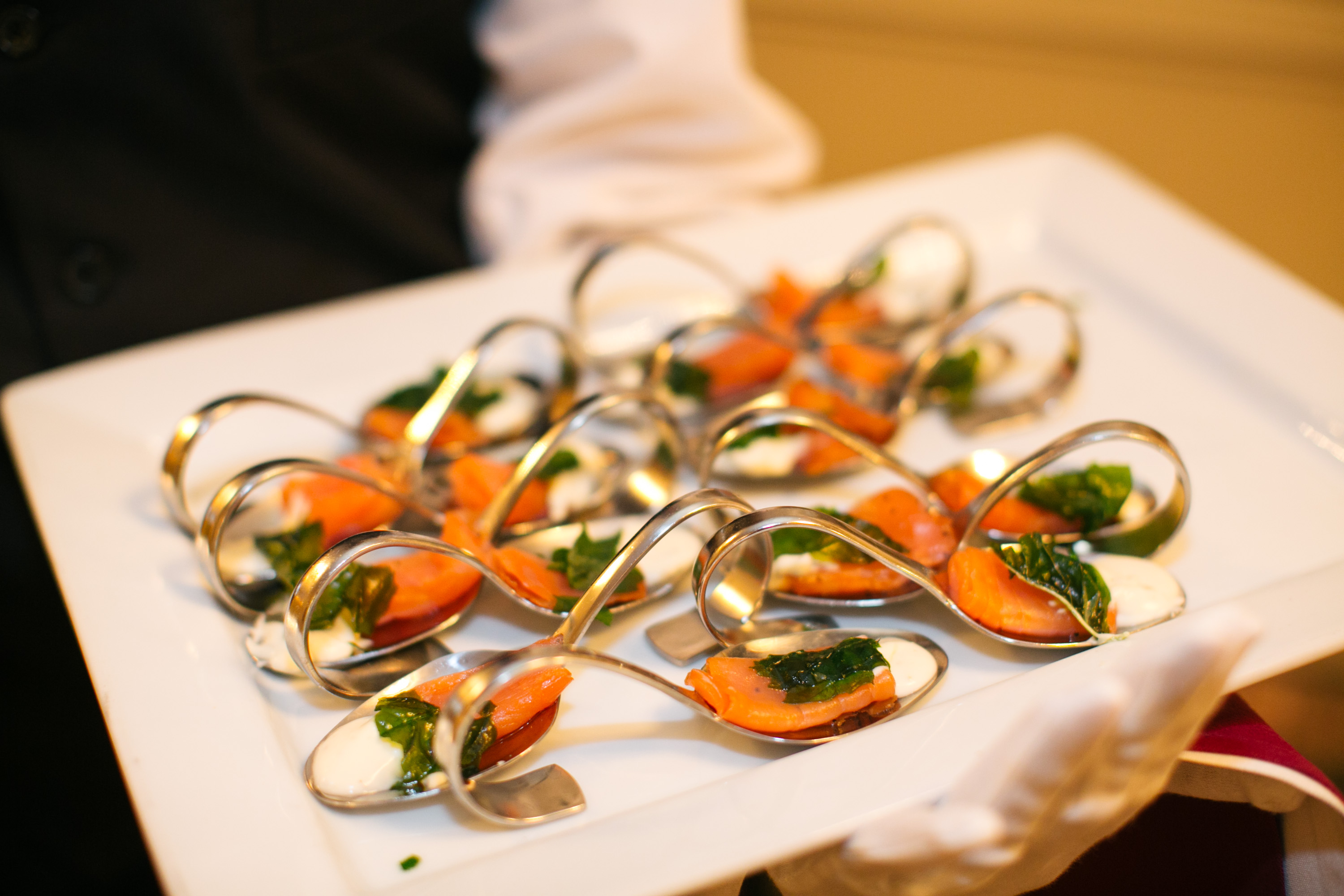 The group selected a wide-range of hors d'oeuvres to tempt the palates of each of their guests. Pictured are the (above) Smoked Salmon Spoons with Crispy Basil, Honey and Lavender Creme Fraiche & (bel0w) the Lamb and Mushroom Shish Kebob with Tzatziki Sauce.

Yum!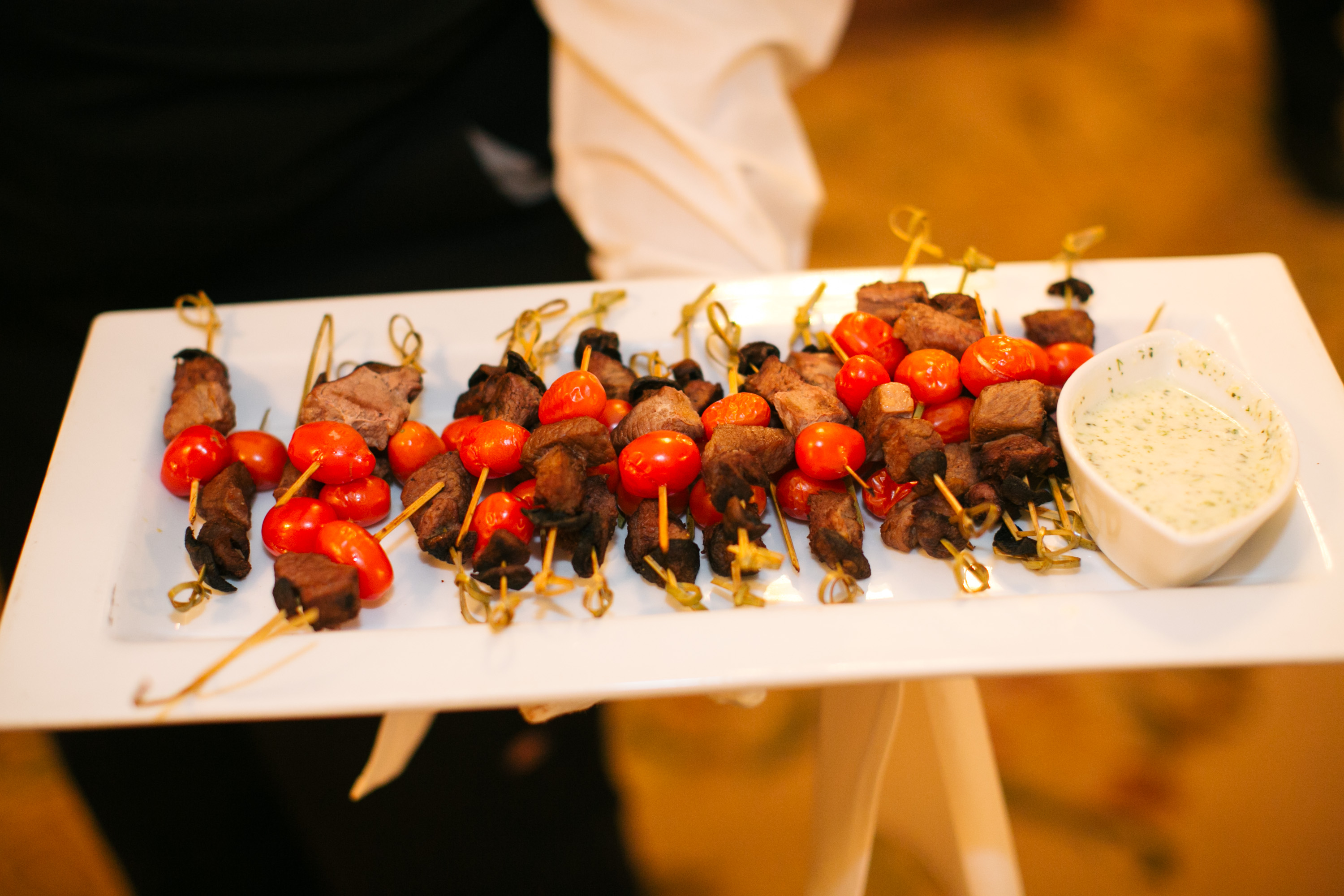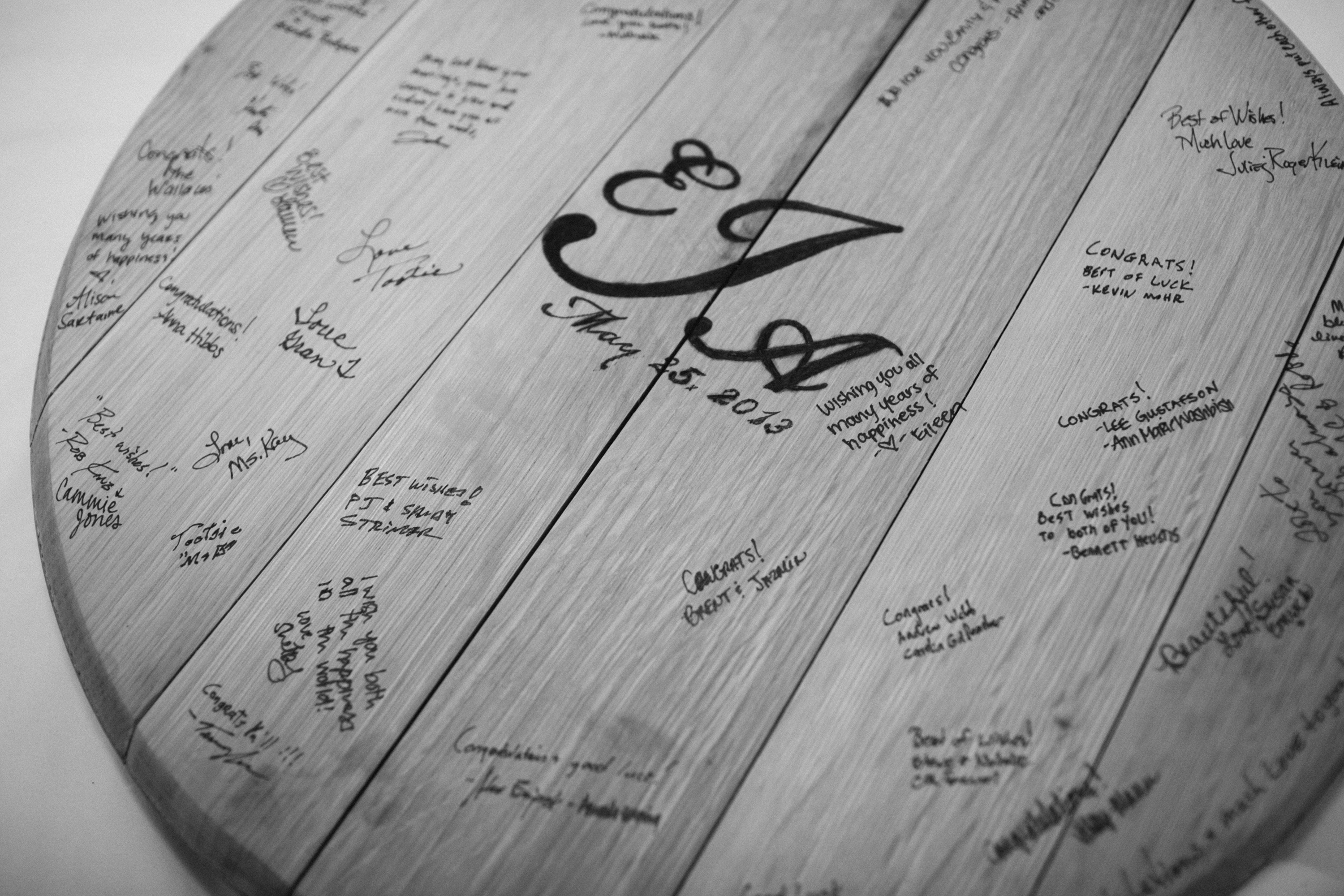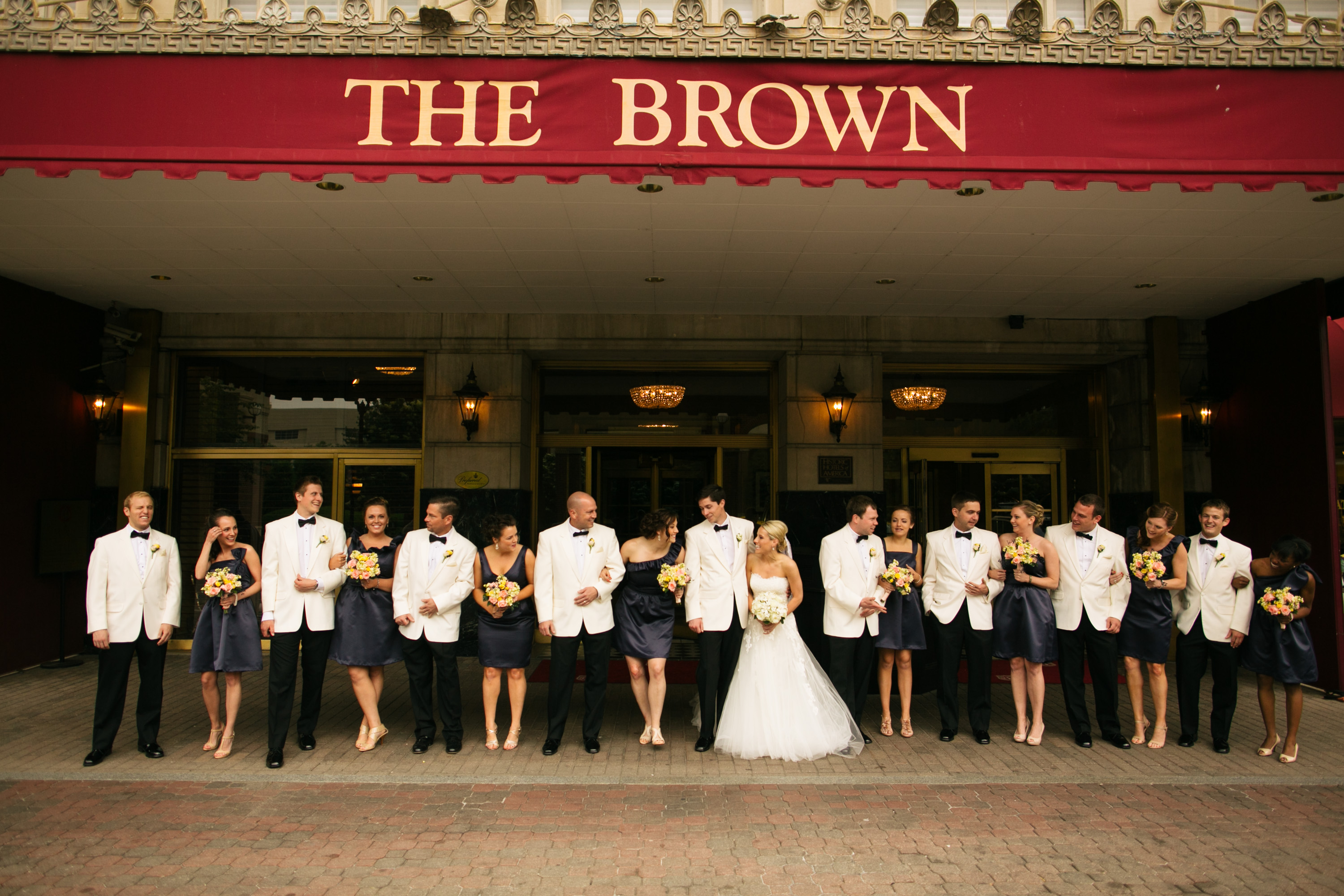 After the dinner chimes rang, guests moved into the exquisite Crystal Ballroom to enjoy a lovely dinner. Spinach Salad with Raspberry Vinaigrette and blue cheese was served for the first course; followed by our stuffed chicken with prosciutto-wrapped asparagus and a bourbon veal sauce for the entrée.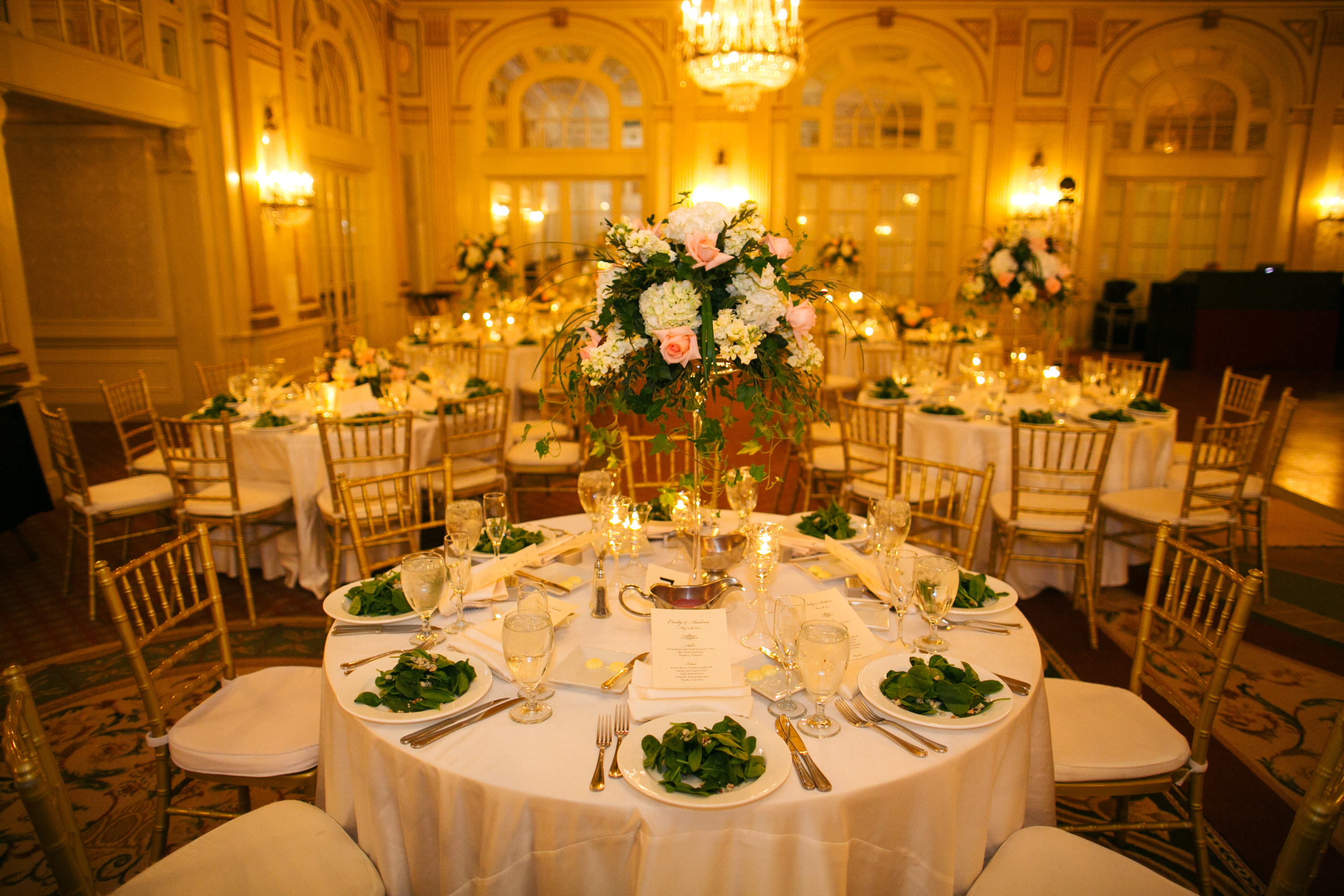 In Bloom Again provided the luscious arrangements, and Emily chose our chivari chairs to accent the gold in the room even more.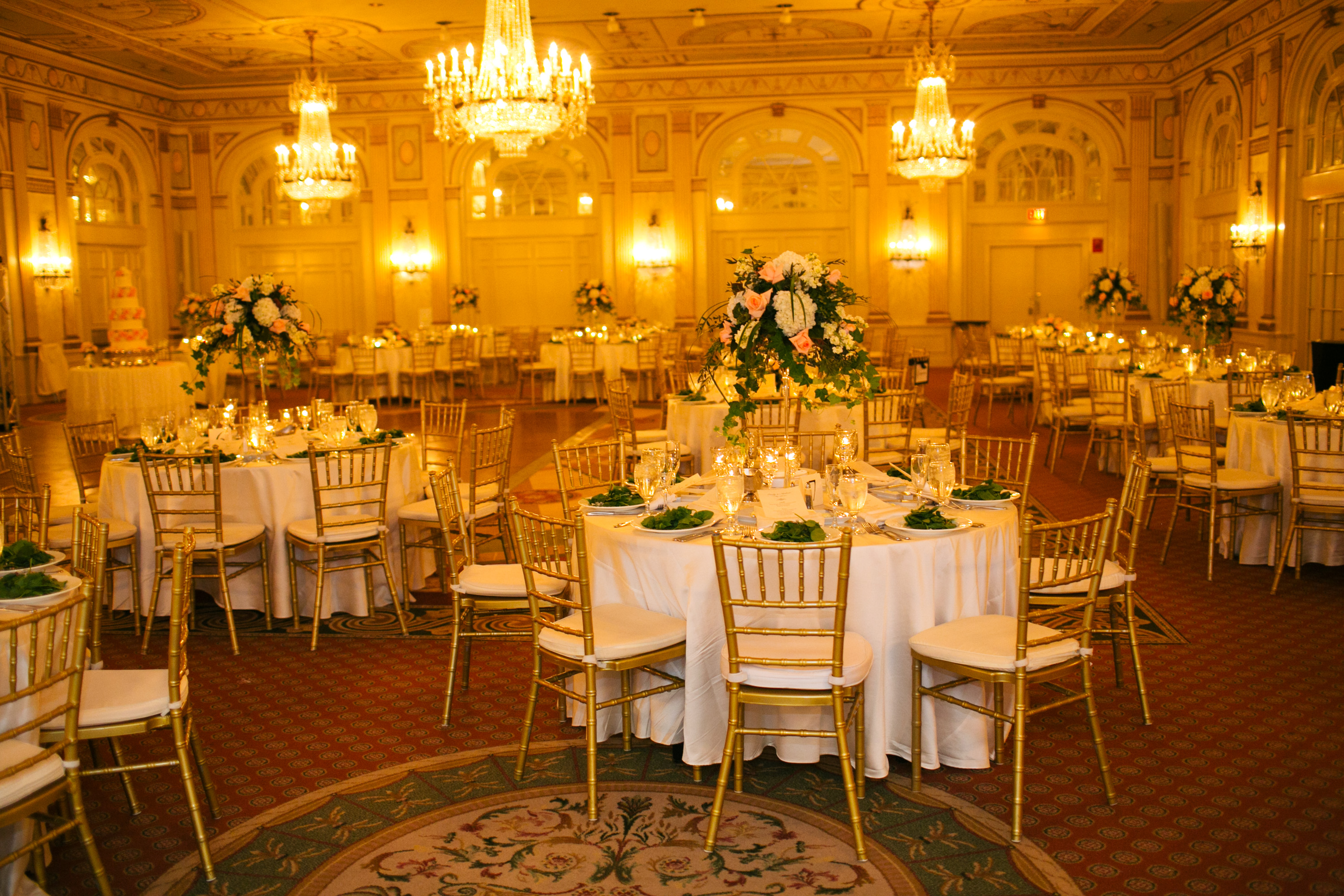 Music in Motion provided the DJ services and emcee services for the evening.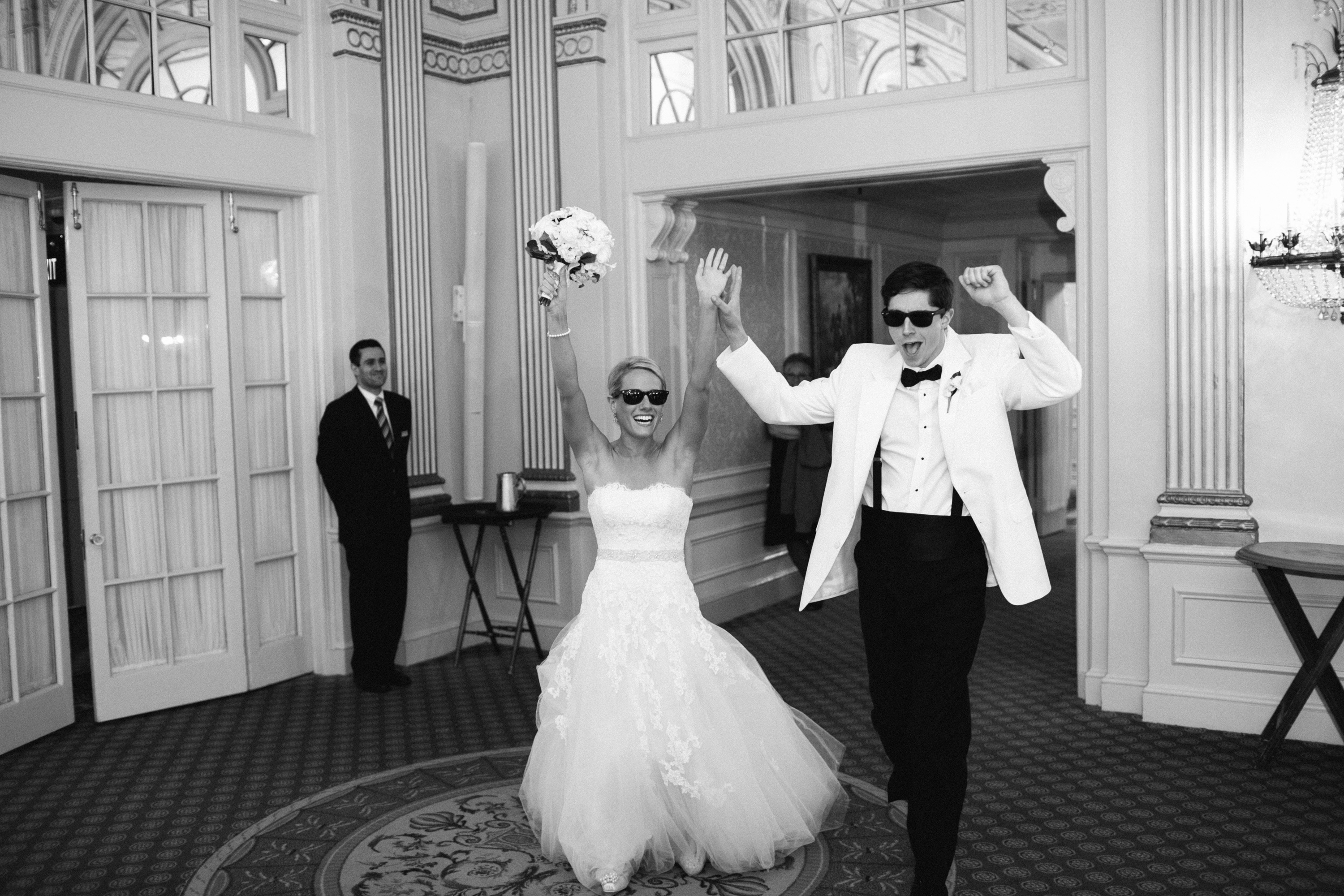 One of our favorite details of Emily and Andrew's wedding was the cake table.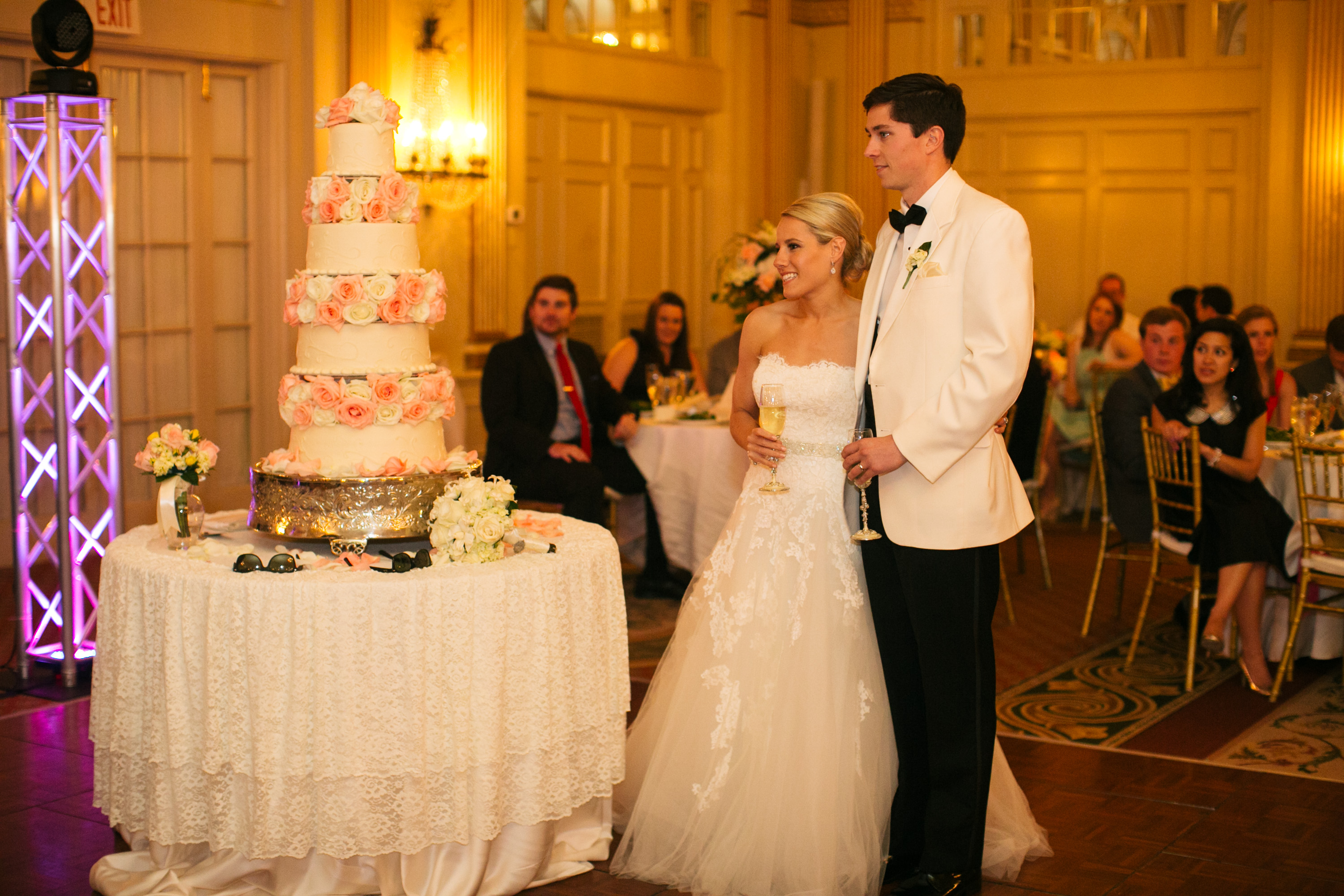 Not only was the 4-tier cake stunning (another creation from Mert's Cakes) the overlay for the table was a beautiful lace that belonged to bride's grandmother and had been used for many family celebrations for years.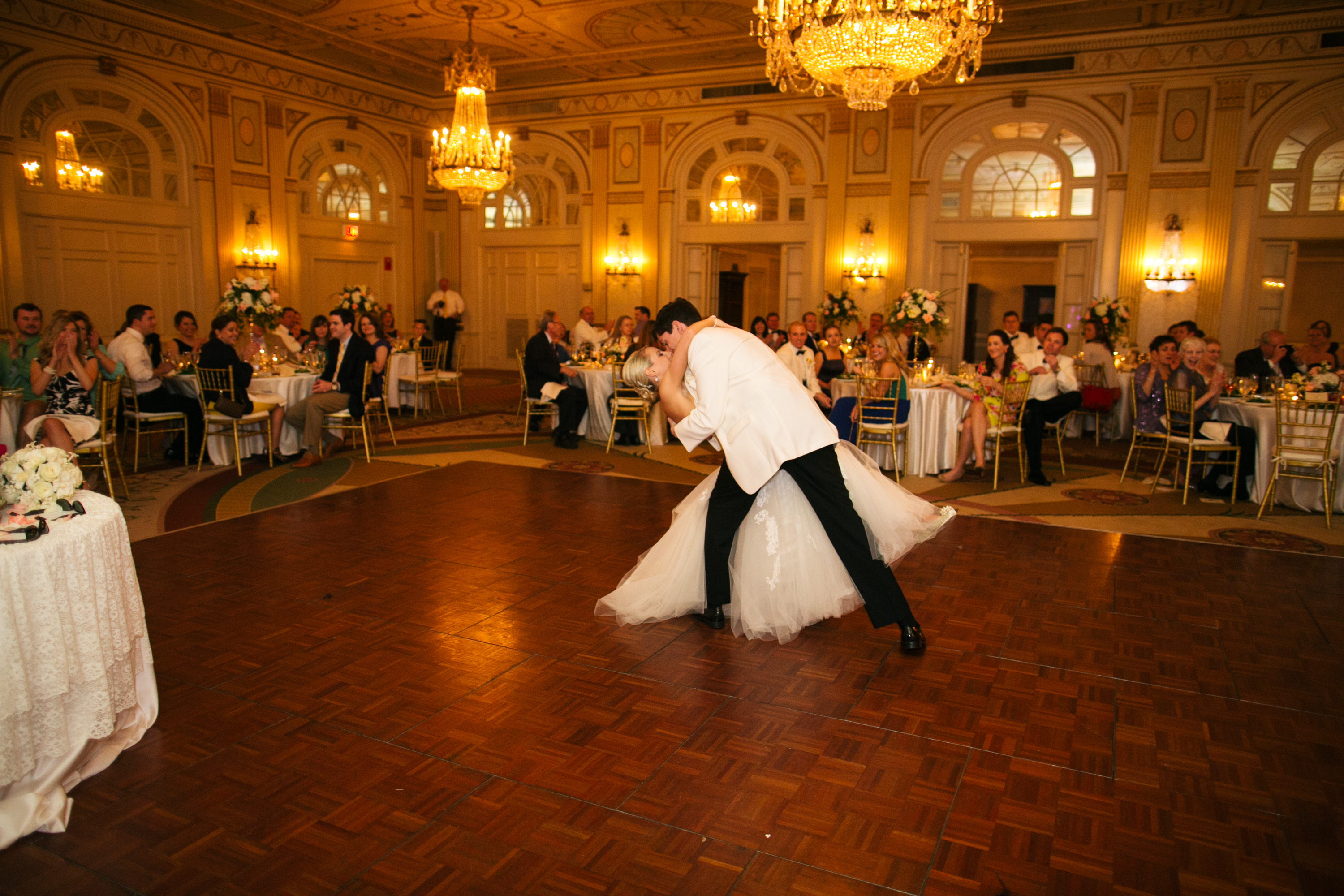 Here's to wishing them the best and many more dances in life together!

Debbie & Your Brown Hotel Wedding Team

Share