A Brown Wedding: Amanda & Jeff
December 15, 2015

David Blair Photography was there to capture every special moment.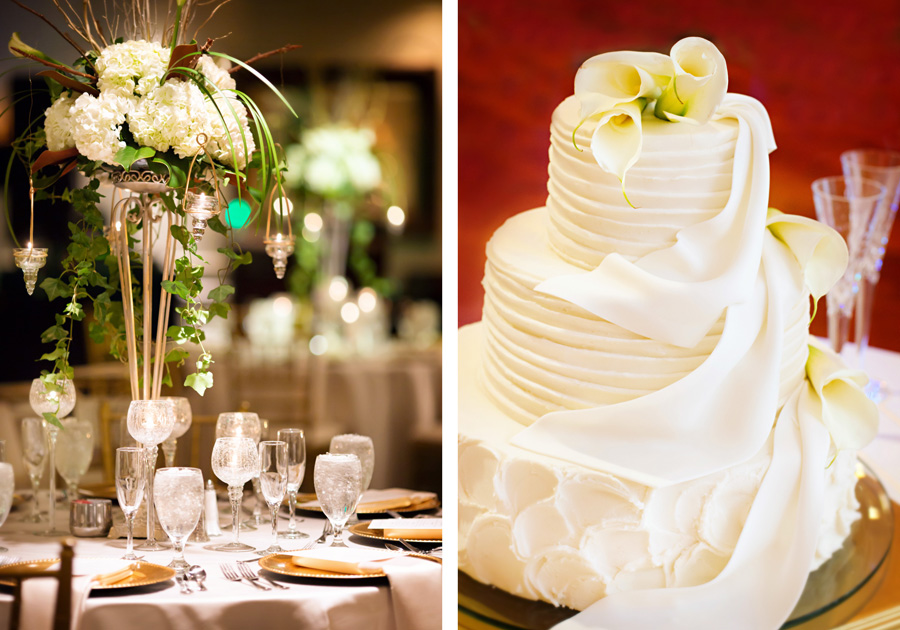 Immediately following their ceremony at the Cathedral of the Assumption guests reconvened at The Brown Hotel to celebrate the new couple.

Cocktail Hour took place in our South Lobby which is adjacent to the Main Lobby. Guests enjoyed the hustle & bustle of the Lobby, a good cocktail, and our world famous Mini Hot Browns while they waited for the bride and groom.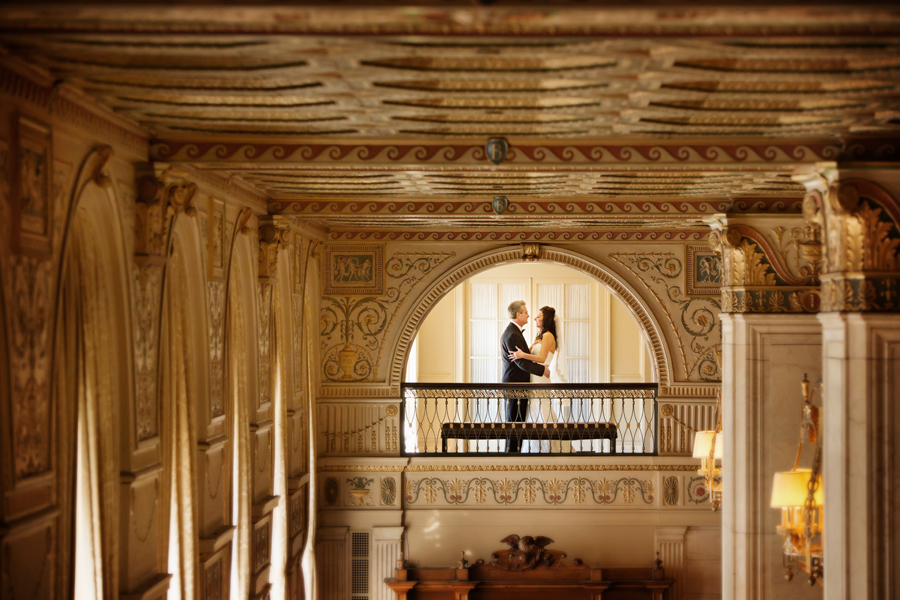 Shortly after thethe newlyweds arrived to the Hotel guests were seated in the Bluegrass Room for the introduction and first dance.

*Fun Fact* This room is the birthplace of The Hot Brown. Learn the history of Kentucky's most delicious sandwich here!

The very classic & elegant decor was provided by In Bloom Again.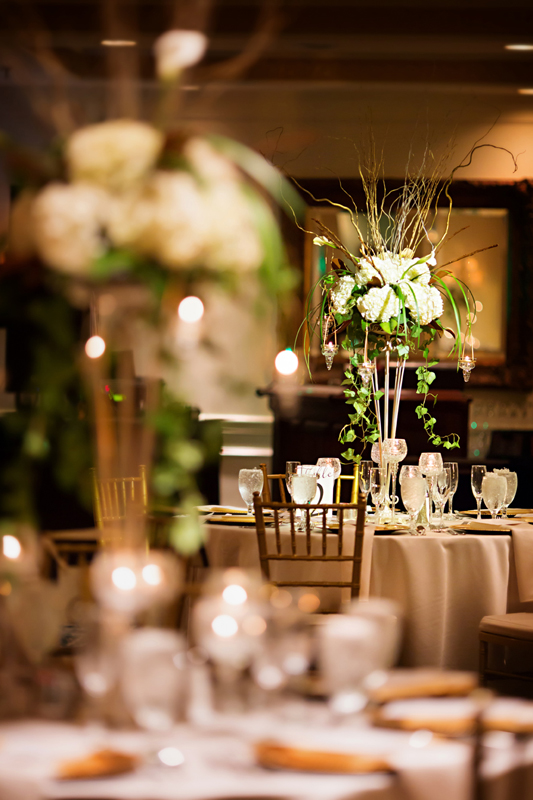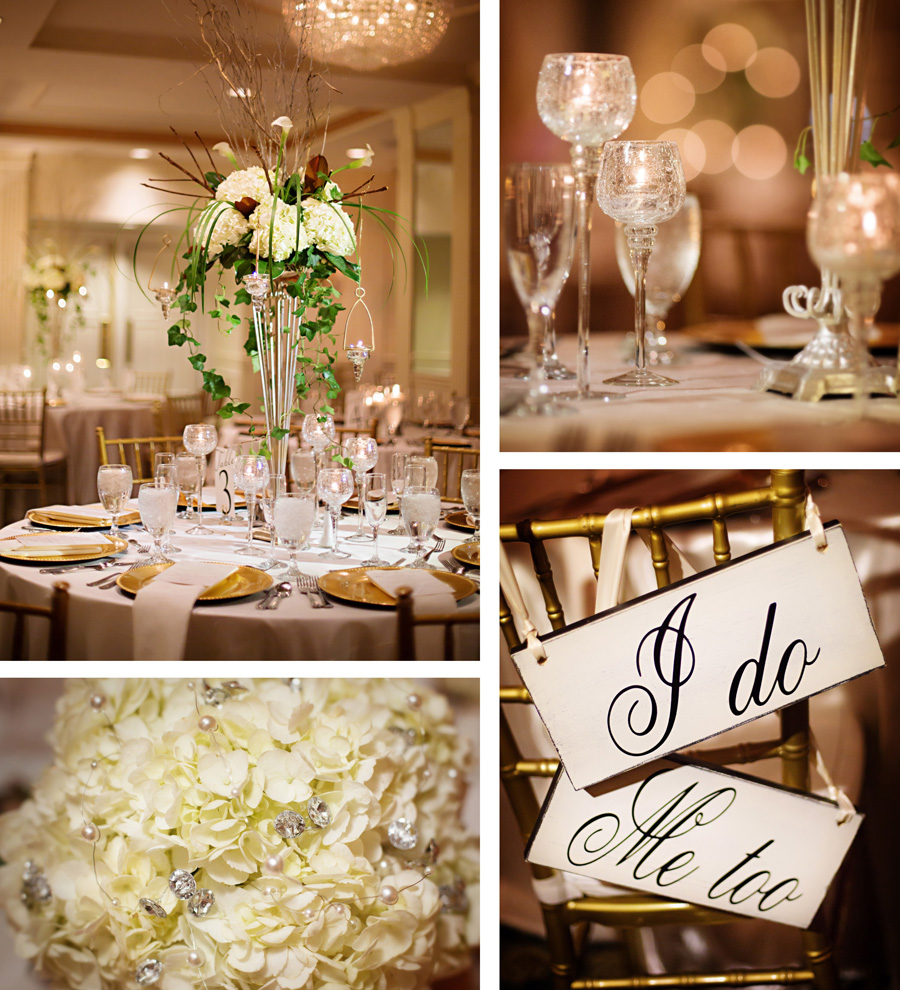 In order to promote mingling amongst their guests, Amanda opted for a station style meal. Their menu was filled with a variety of tasty selections including a carving station with Cranberry Stuffed Pork Loin and Kansas Strip Loin along with the ever-popular Mashed Potato Martini bar with both Yukon Gold and Red Bliss.

Of course no wedding dinner would be complete without a beautiful and delicious cake, like the one below made with love by Mert's Cakes.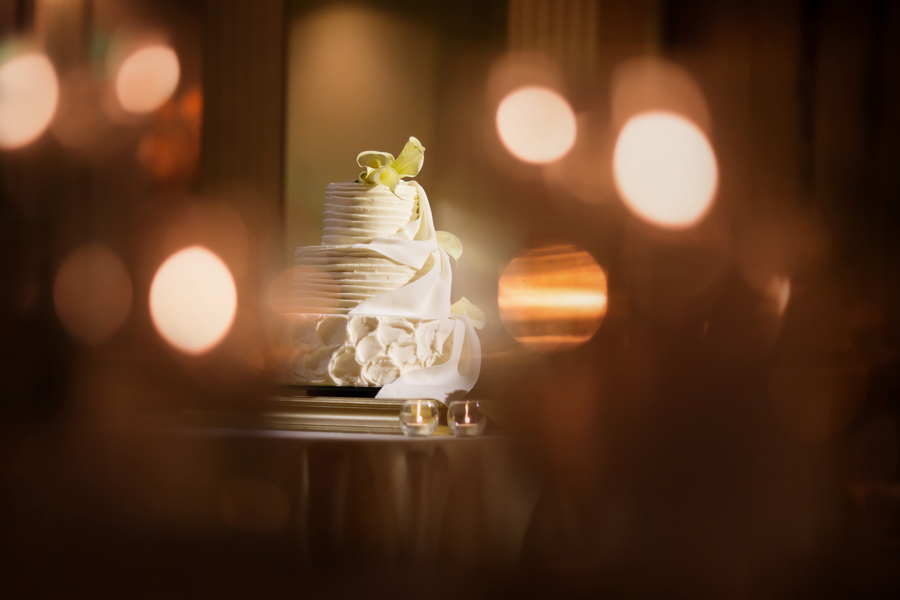 One of my favorite details about this wedding was the unique metallic brooch bouquet that Amanda carried.

Not only was it gorgeous it also had sentimental value to the couple.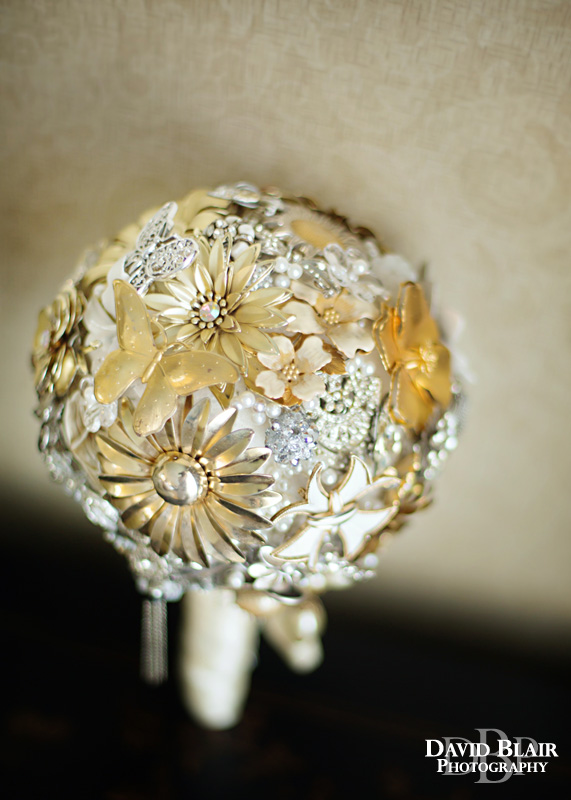 To keeping your wedding cozy,

Debbie & Your Brown Hotel Team

Share