A Brown Wedding: Abigail & Marc
February 10, 2016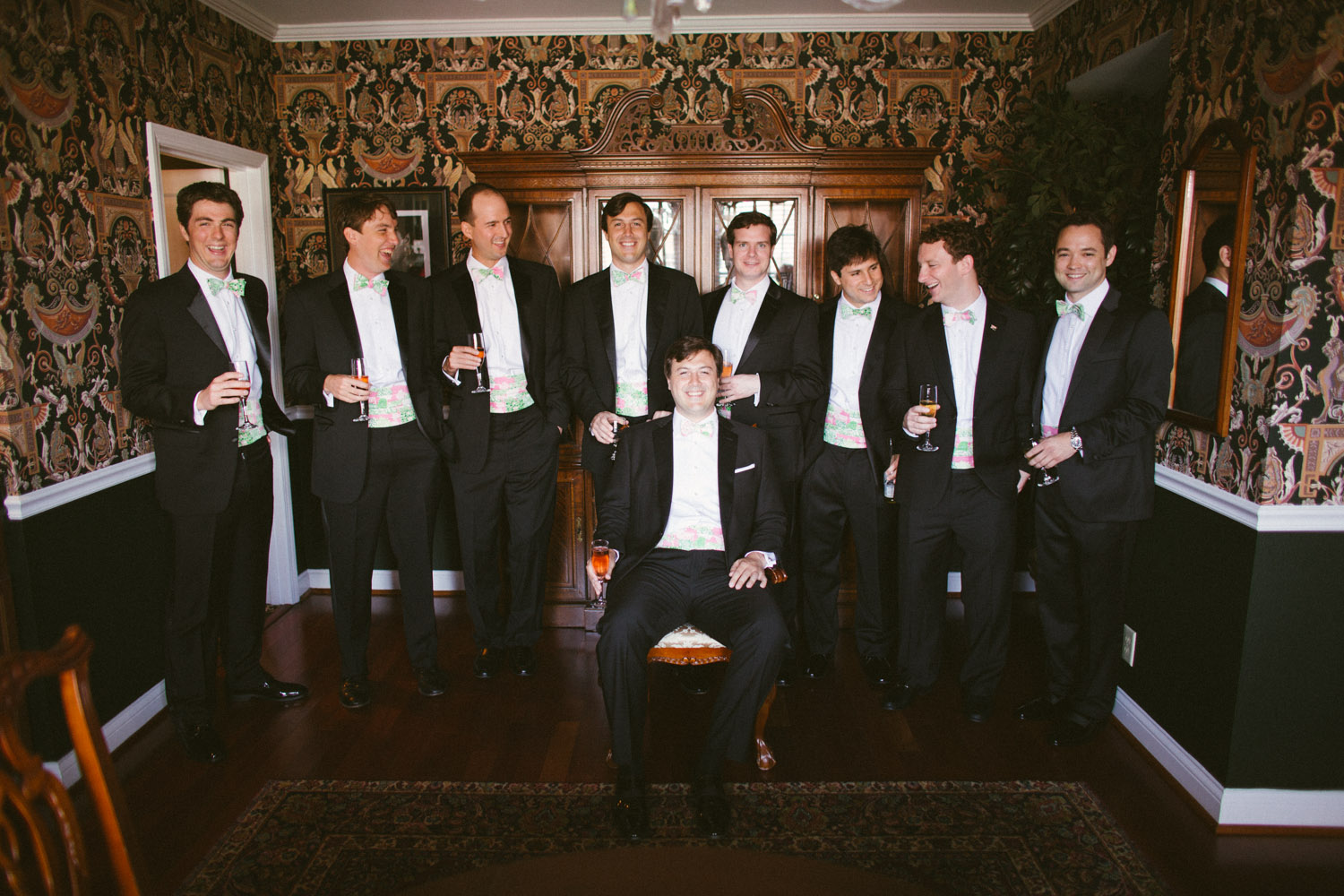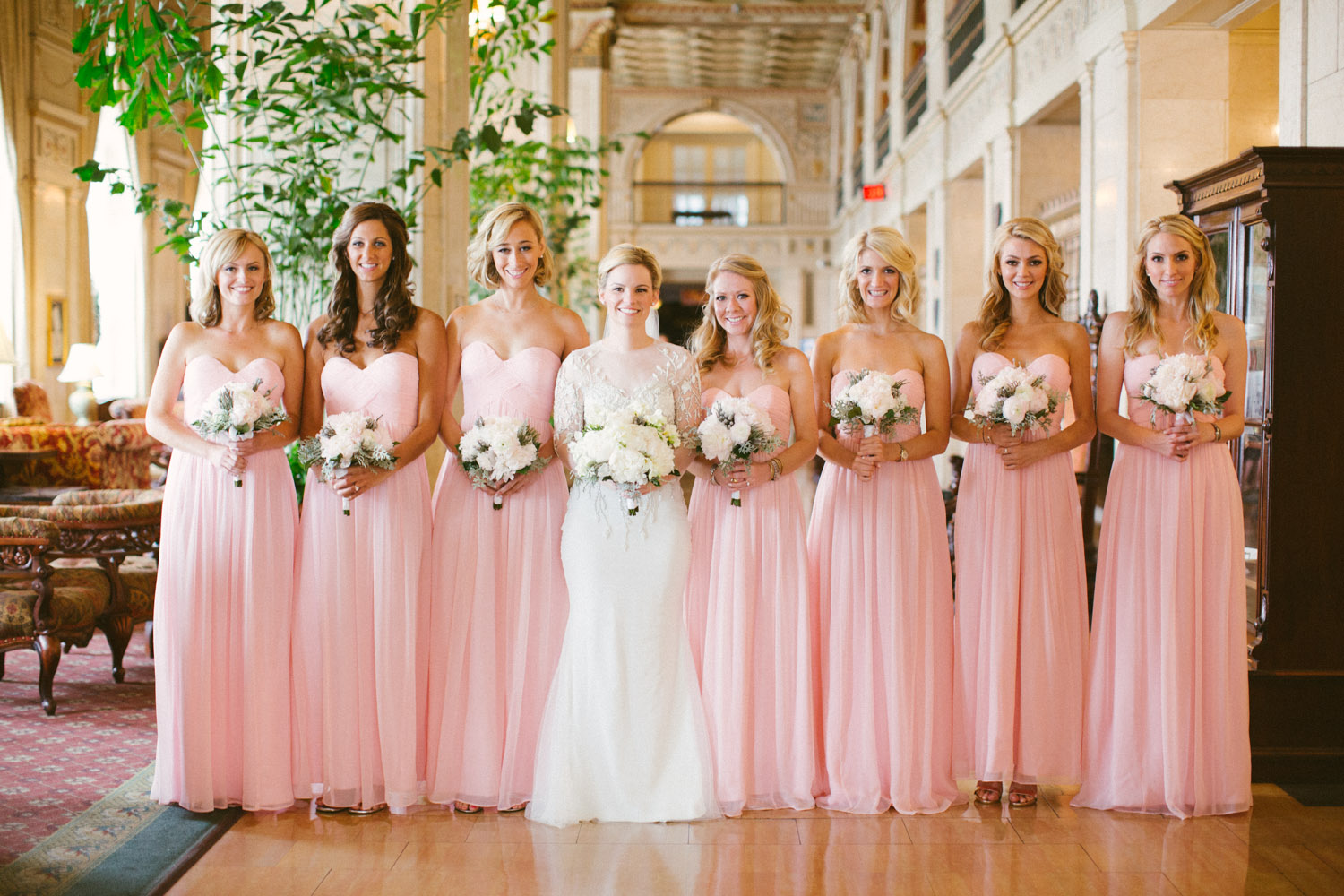 Though Abigail & Marc met in the Hampton's and lived in NYC at the time, the couple decided to get married near Abigail's hometown (S. Indiana).

They wanted to give their guest a little taste of Southern Hospitality. Let me tell you- they knocked it out of the park!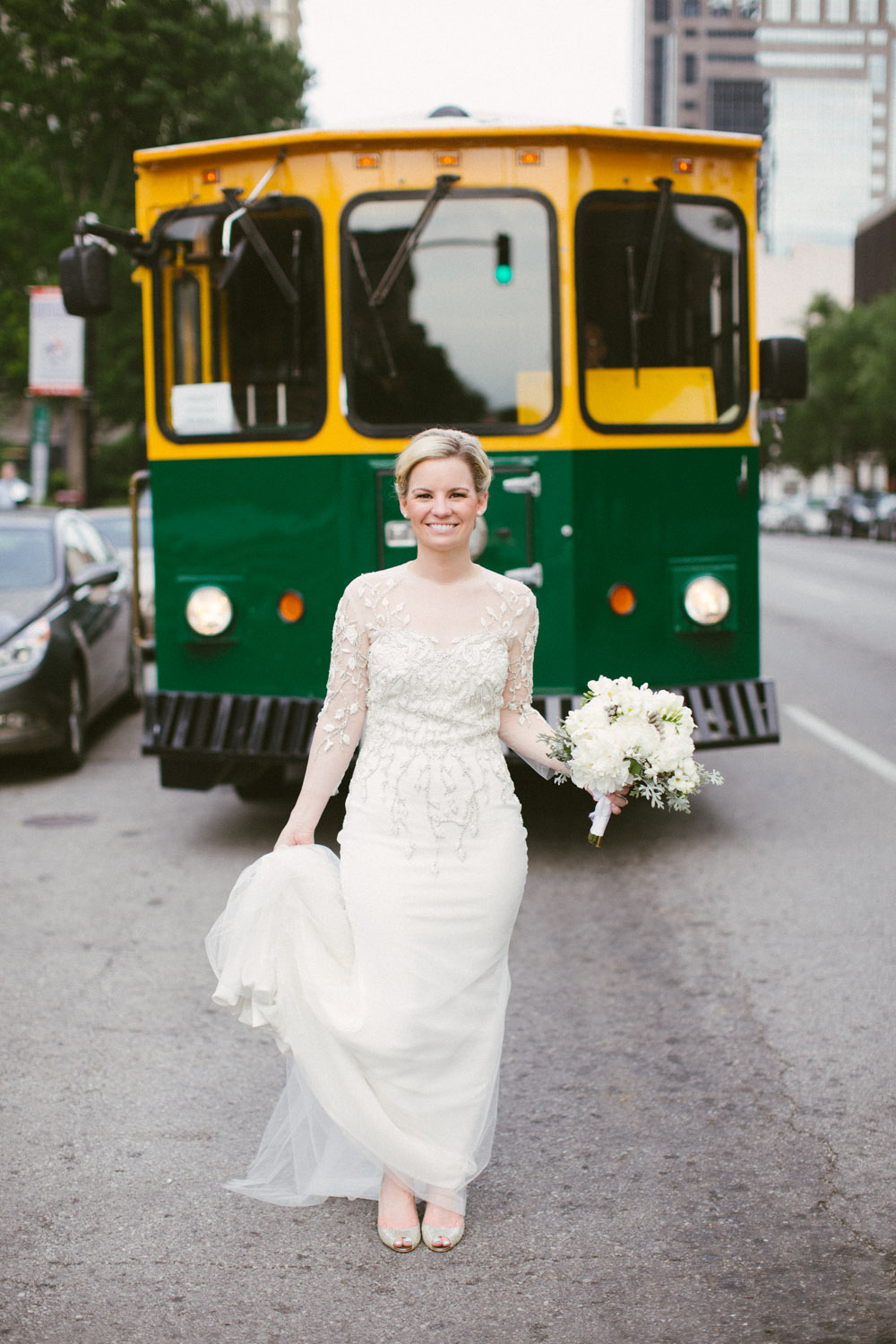 The ceremony was held just blocks away from the Hotel at Christ Church Cathedral and the guests were shuttled there & back.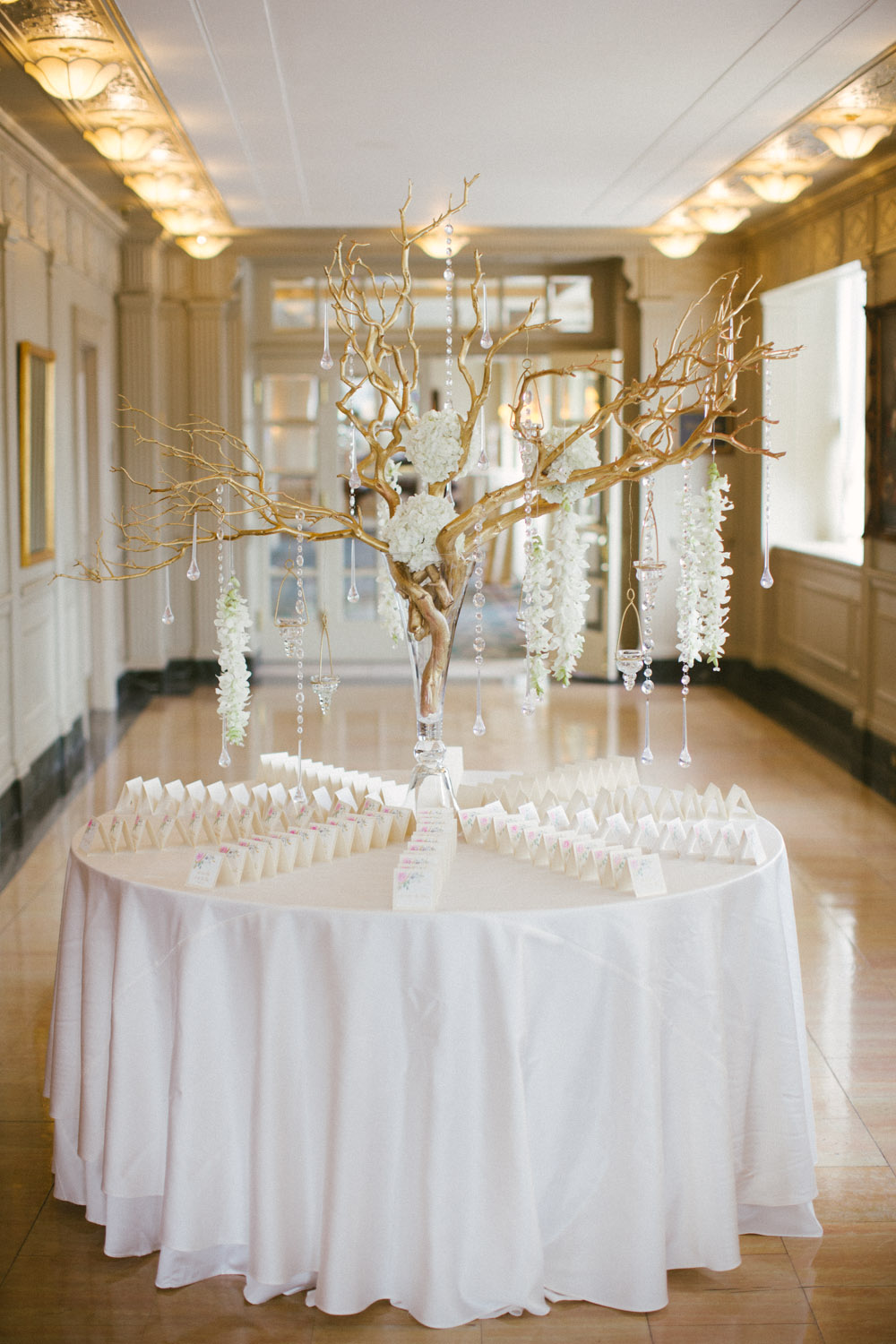 Check out the stunning escort card table display.

And did we mention that all the paper goods (invitations, menus, & escort cards) were hand water colored!?!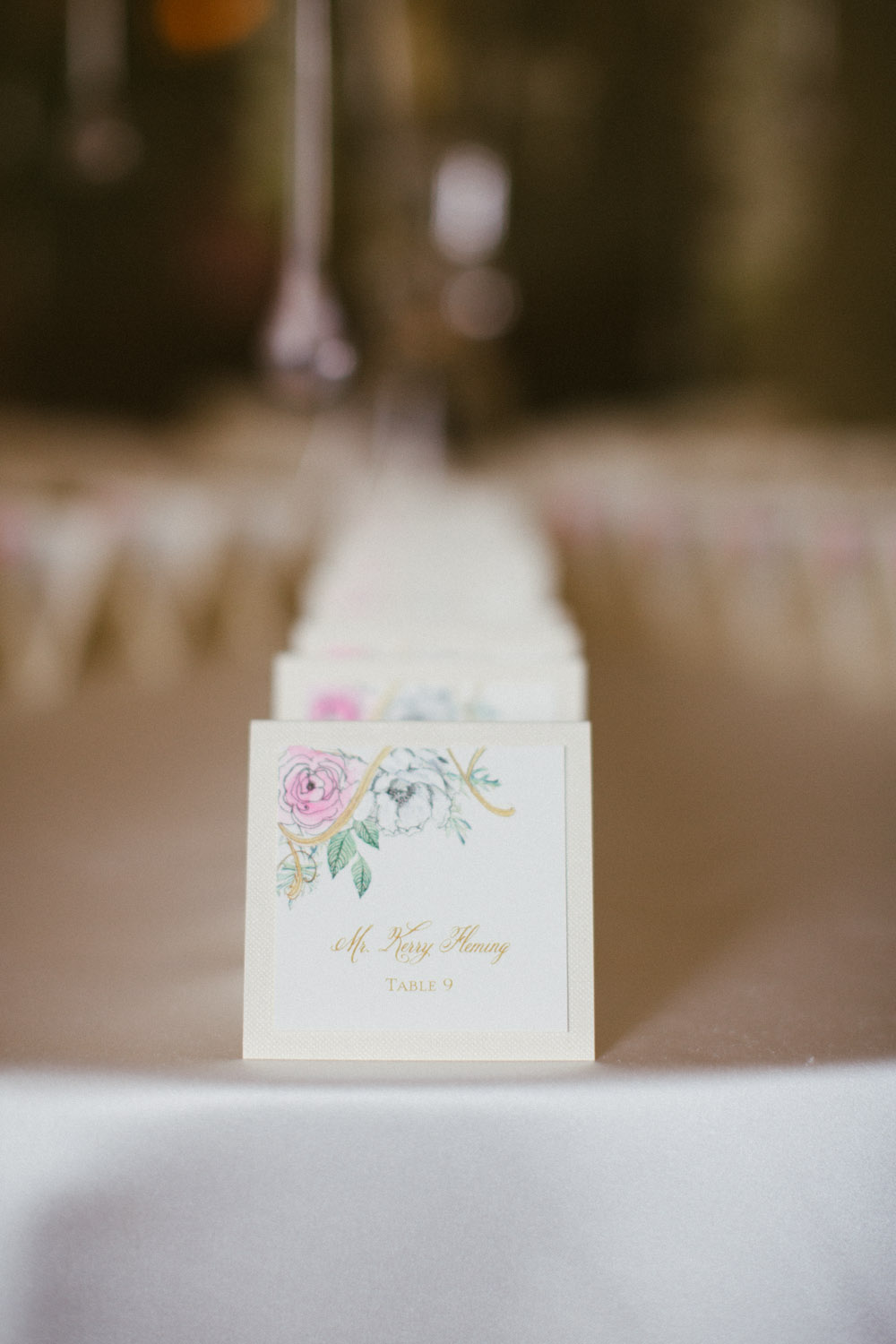 During cocktail hour guests enjoyed tunes from Commonwealth Musicians & noshed on Prosciutto Wrapped Melon Skewers & classic Mini Hot Browns.

The Belmount Stakes ran that afternoon just in time for all the guests (& the Bridal party) to enjoy at the end of cocktail hour.

Even though California Chrome didn't win the Triple Crown that day, the race certainly added another level of entertainment for all!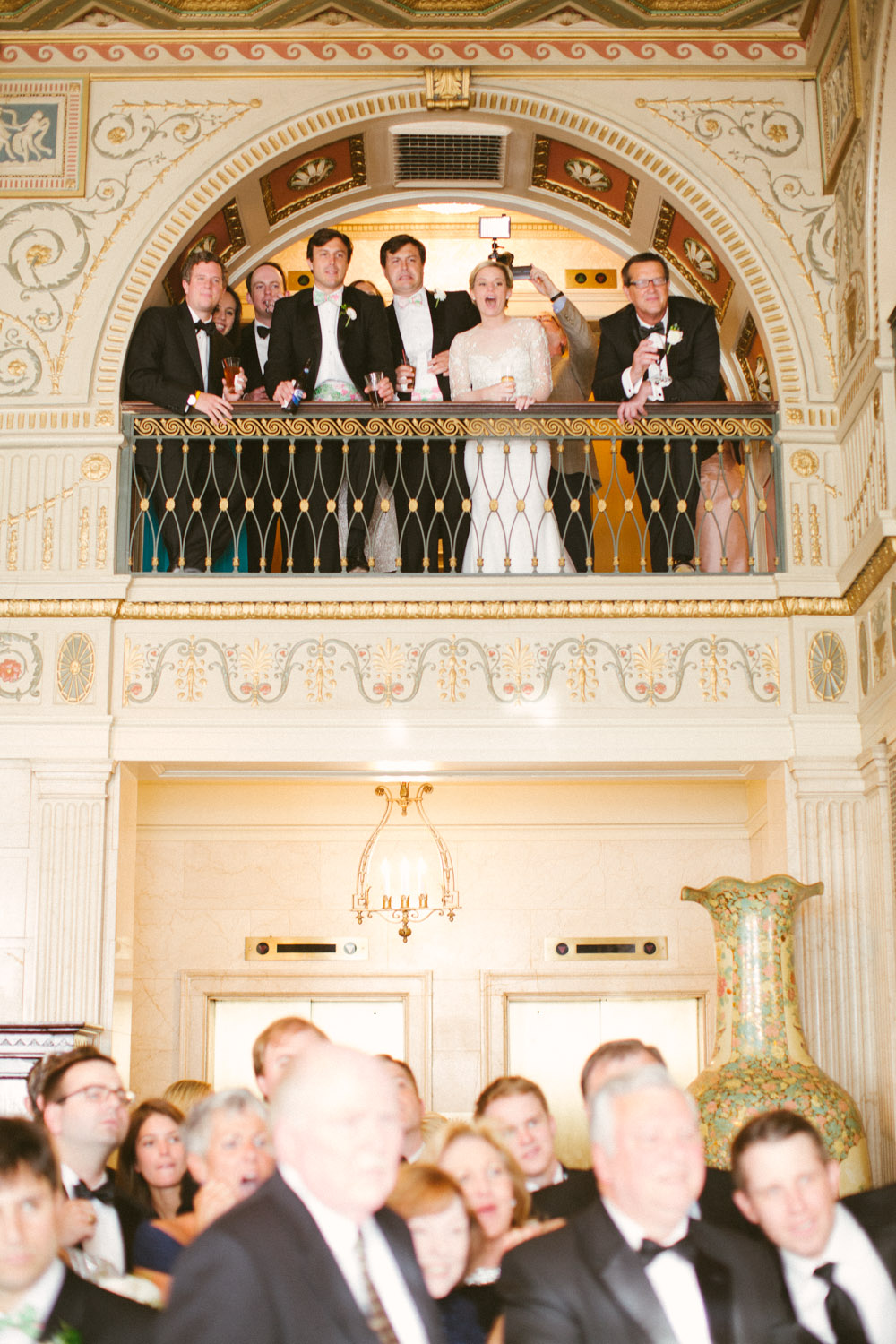 In complete Kentucky fashion Abigail & Marc's grand entrance included a bugler!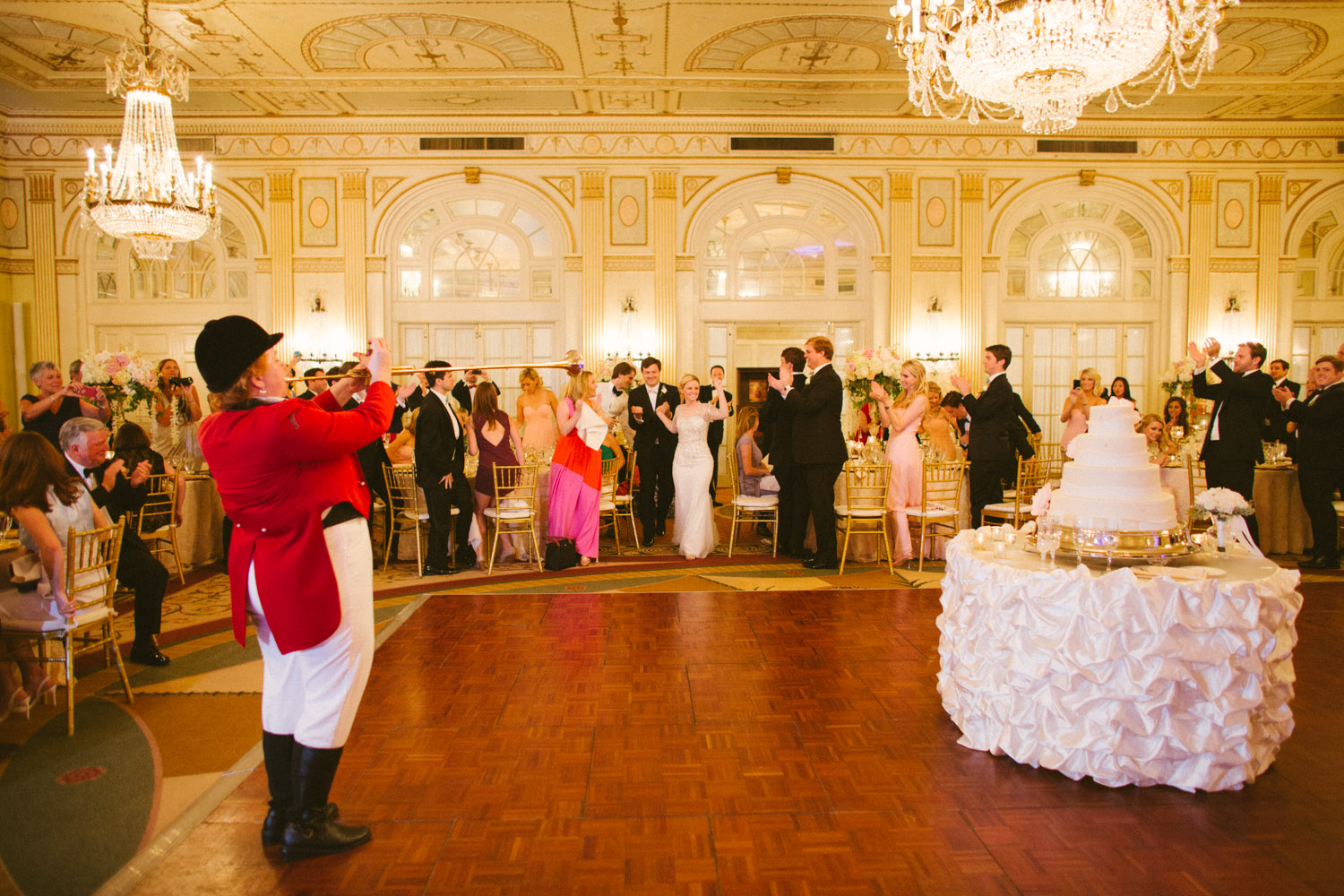 The gorgeous florals are from In Bloom Again.

Videography by Kay Rountree Videography.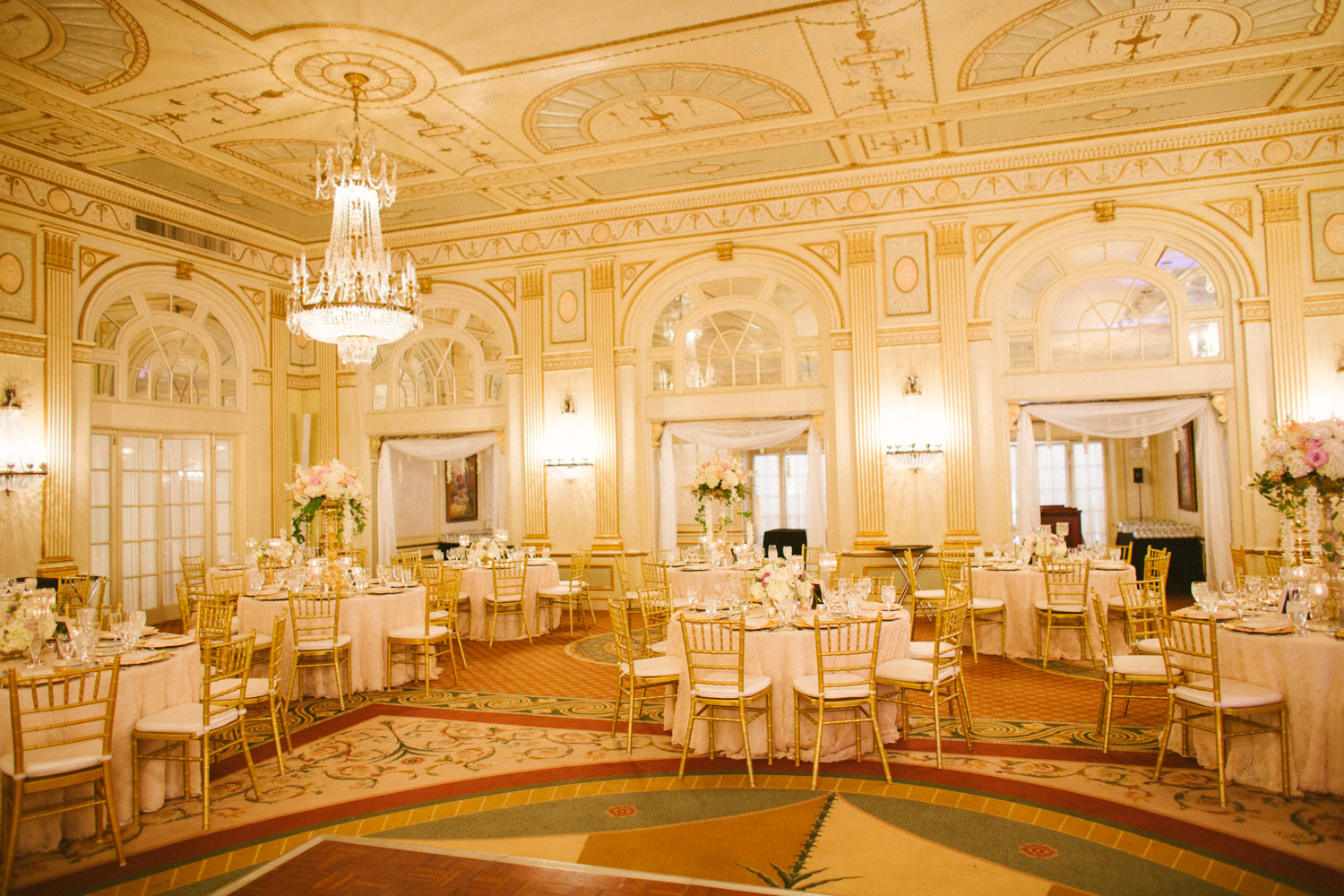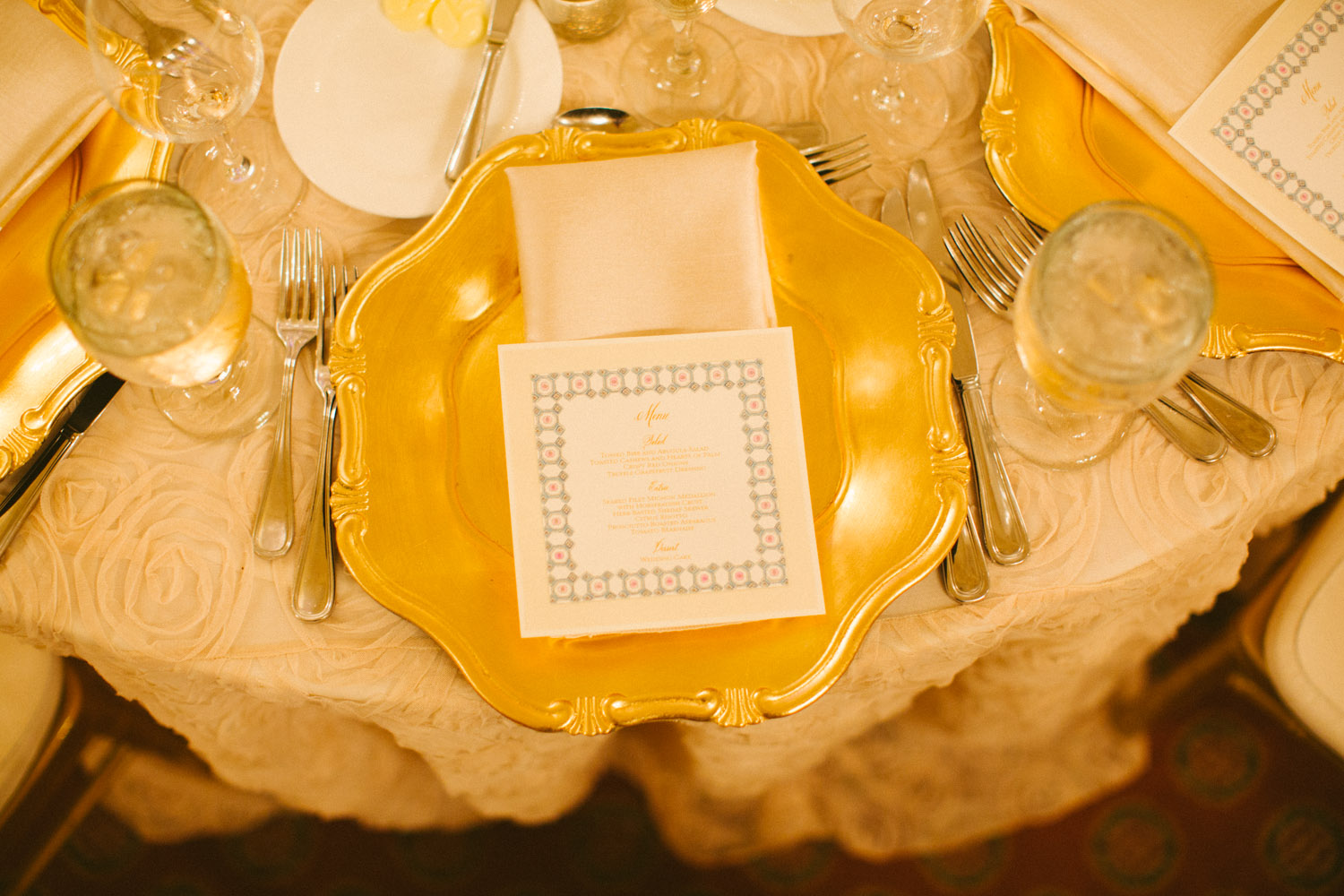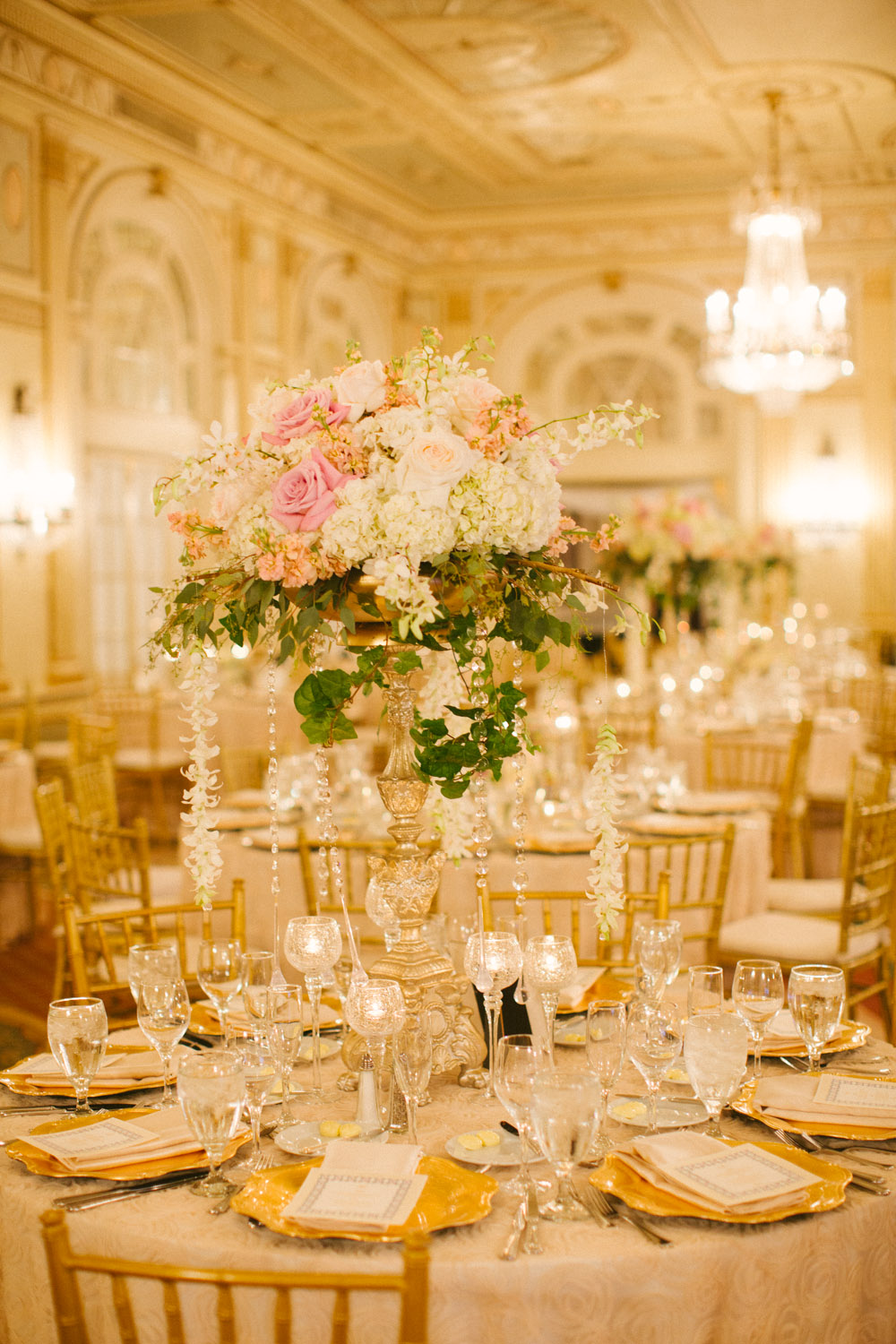 The first course for dinner was a Bibb & Arugula salad with Crispy Red Onions, Cashews, & a Truffle Grapefruit Vinaigrette.

The dual entrée consisted of a Horseradish & Parsley Crusted Filet & Shrimp served atop Citrus Risotto with a Tomato Béarnaise.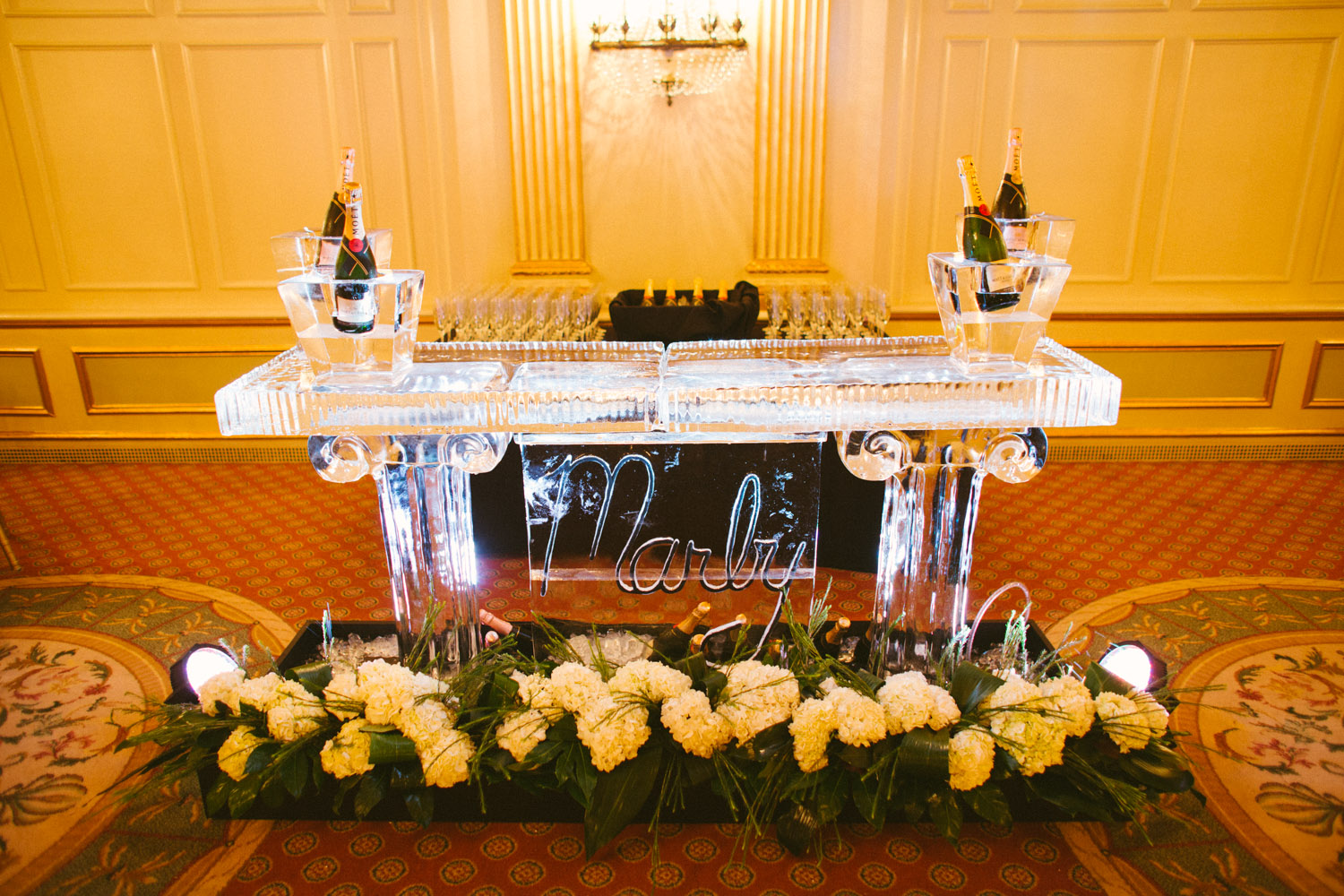 Drinks were flowing all night at two standard bars plus this Champagne ice bar with the bride's favorite- Moet & Chandon Imperial & Rose Imperial.

The couple's nickname was carved into the ice & filled with black sand so it could be read by the guests.

The groom's favorite drink was available at the main bars all night also- a Dark & Stormy!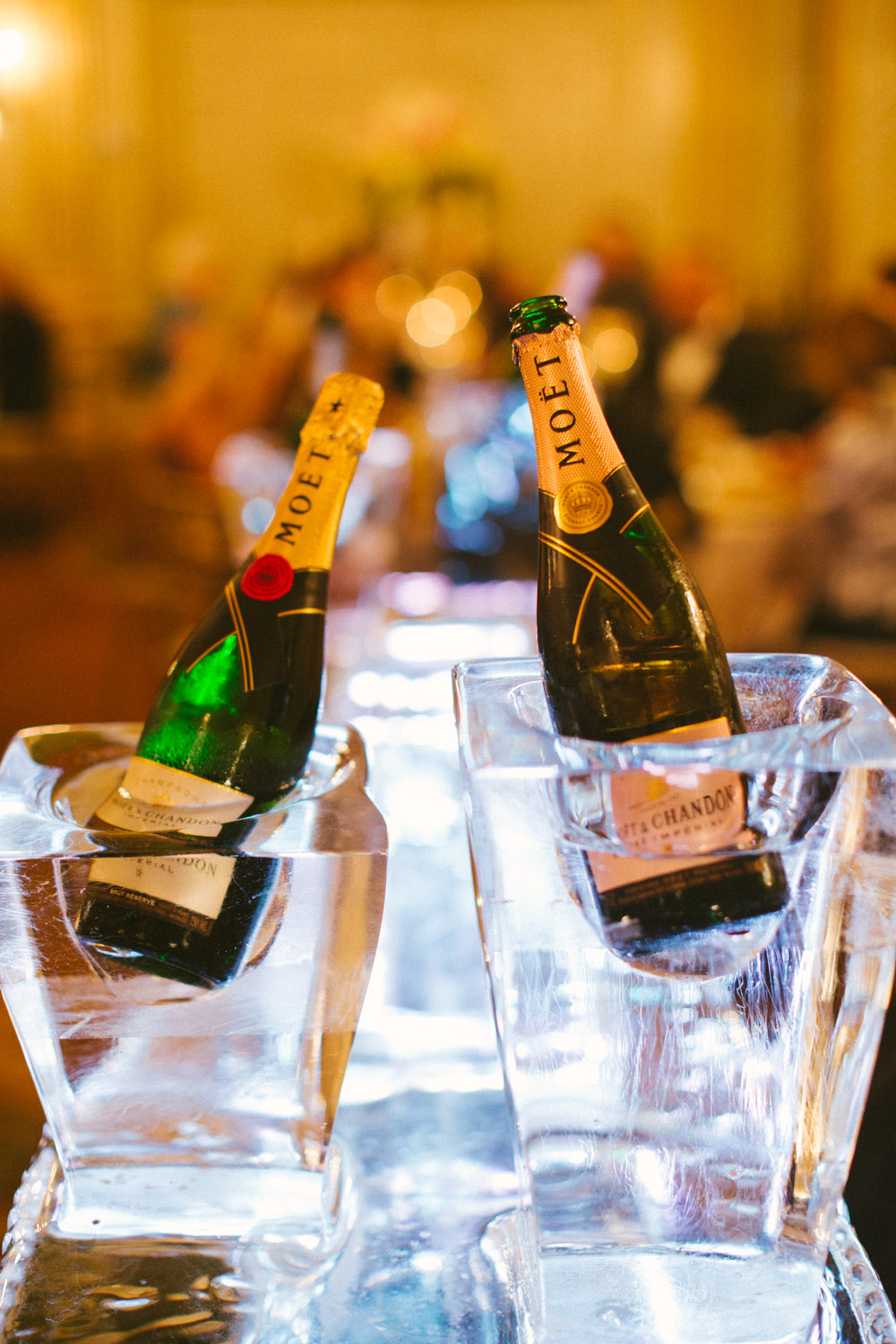 This elegant cake was provided by Mert's Cakes and accented with beautiful open peonies!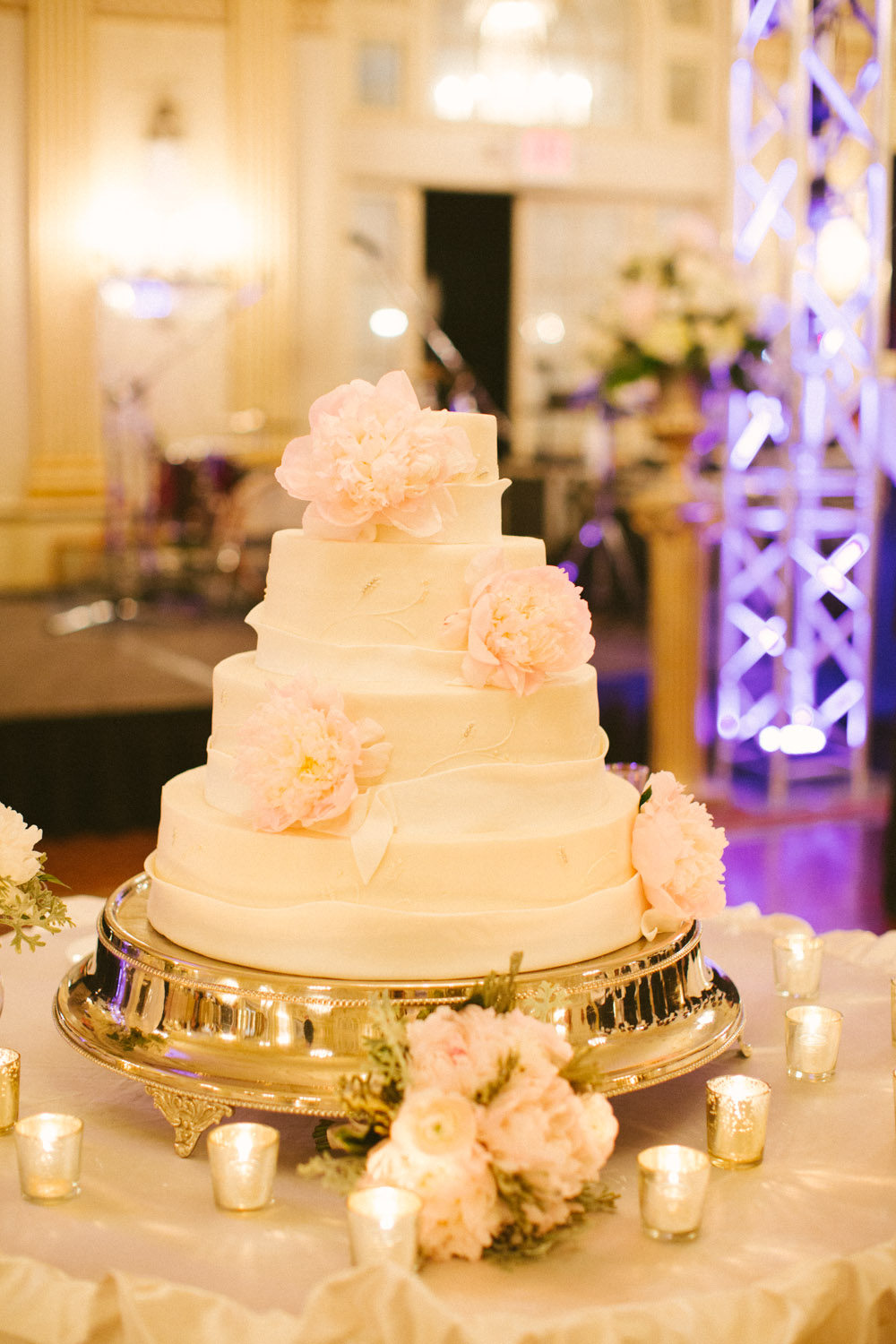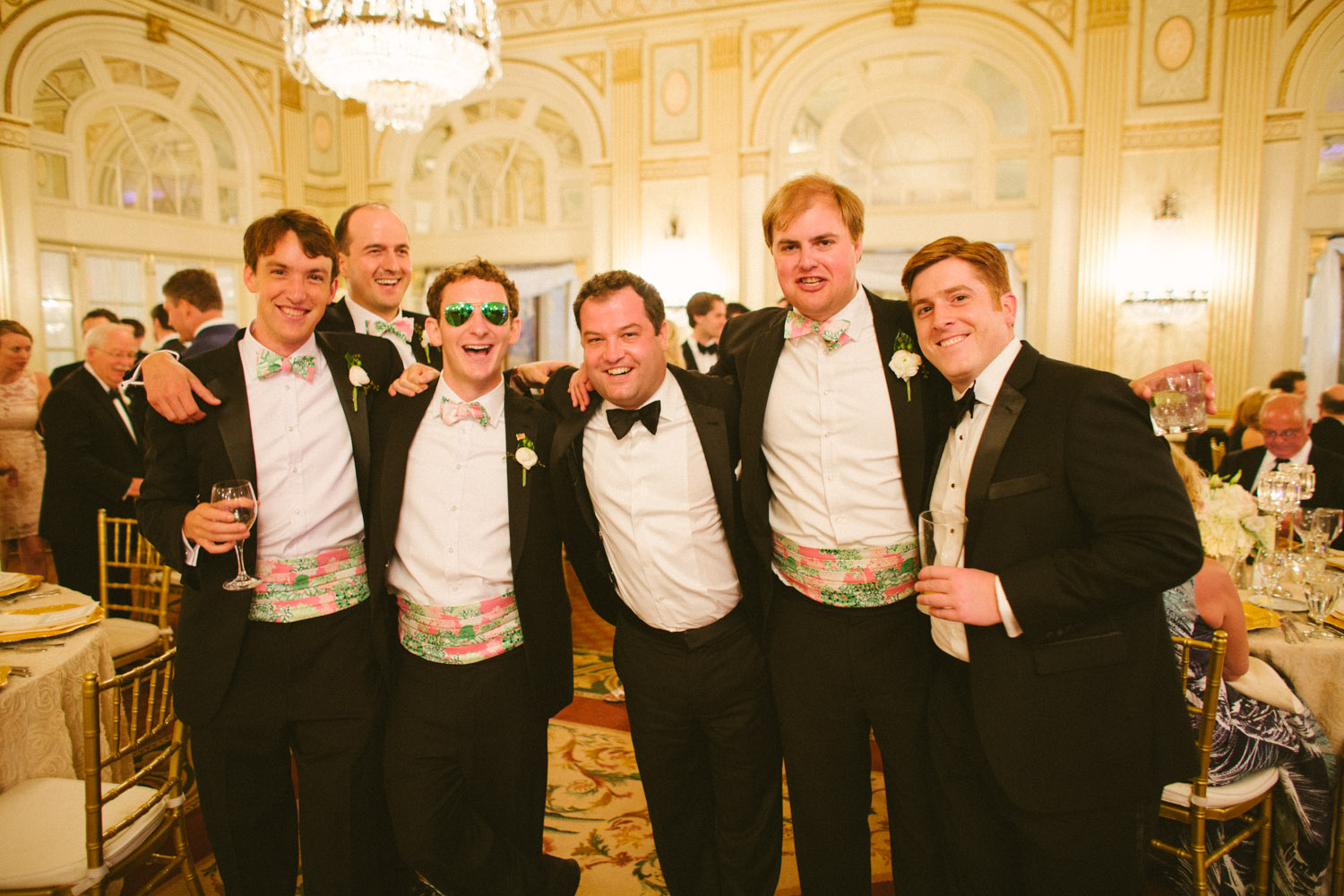 Loving the Lily Pullitzer bow ties & cummer bunds for the groomsmen!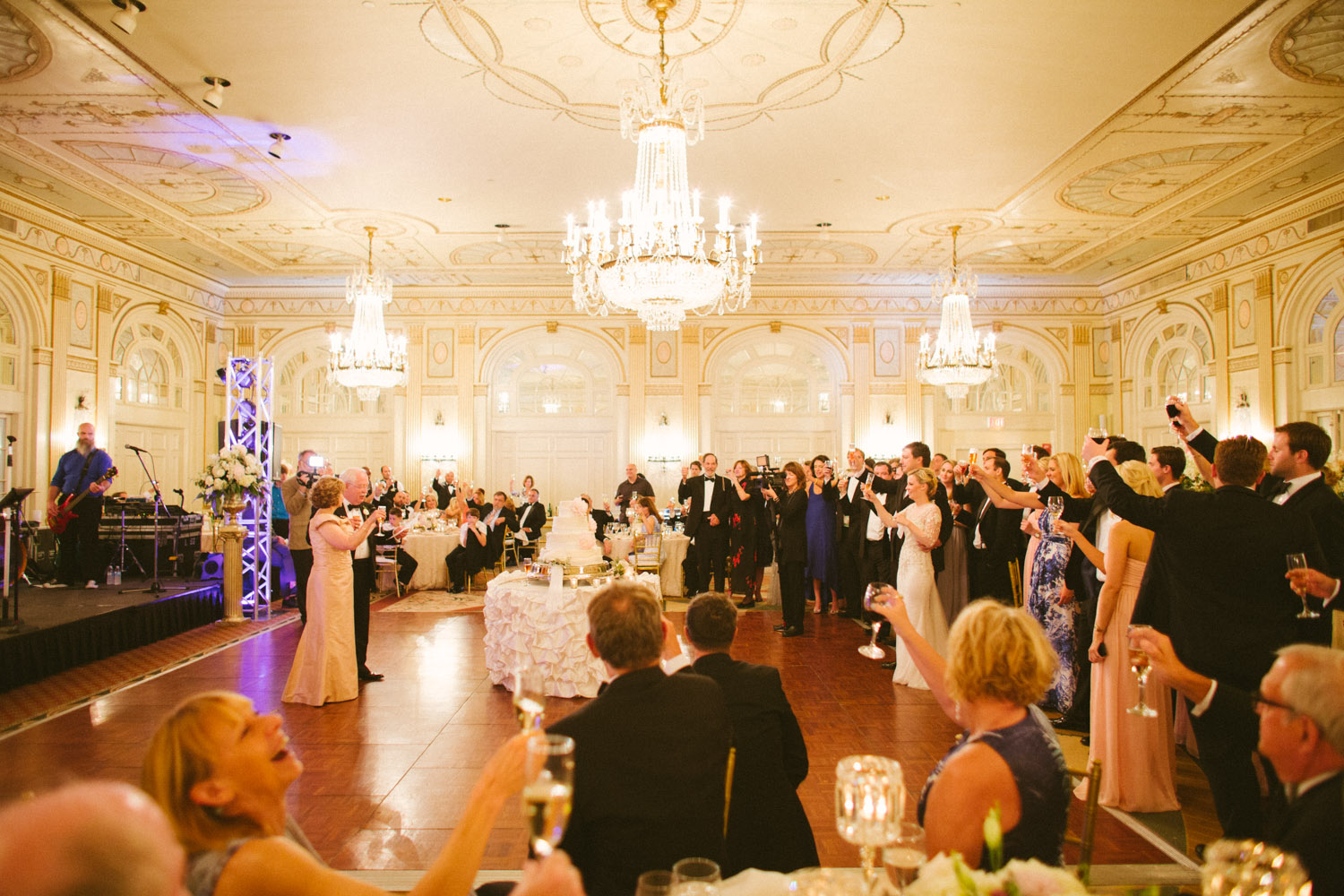 The Louisville Crashers kept the dance floor totally packed all night.

These photos really tell it all!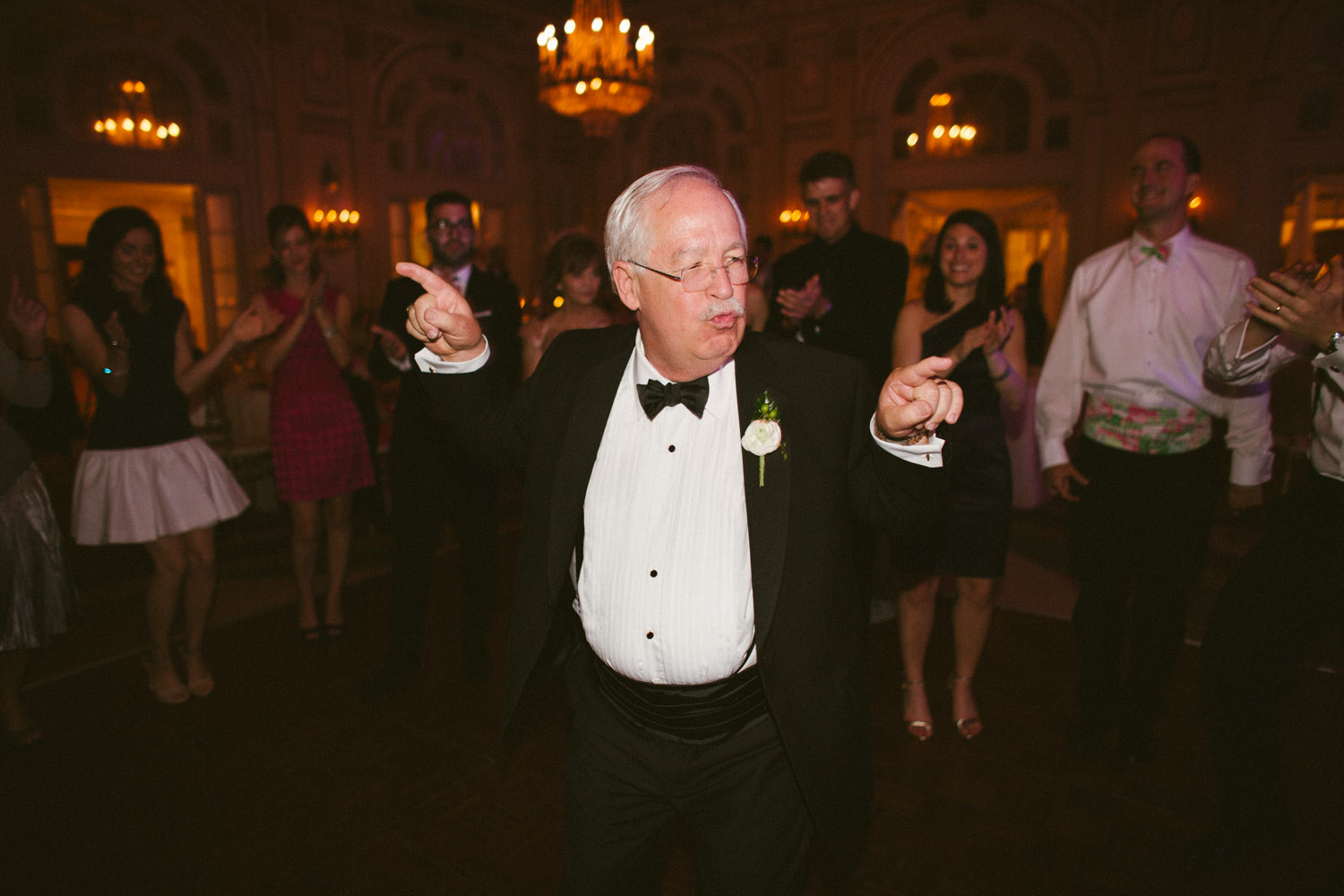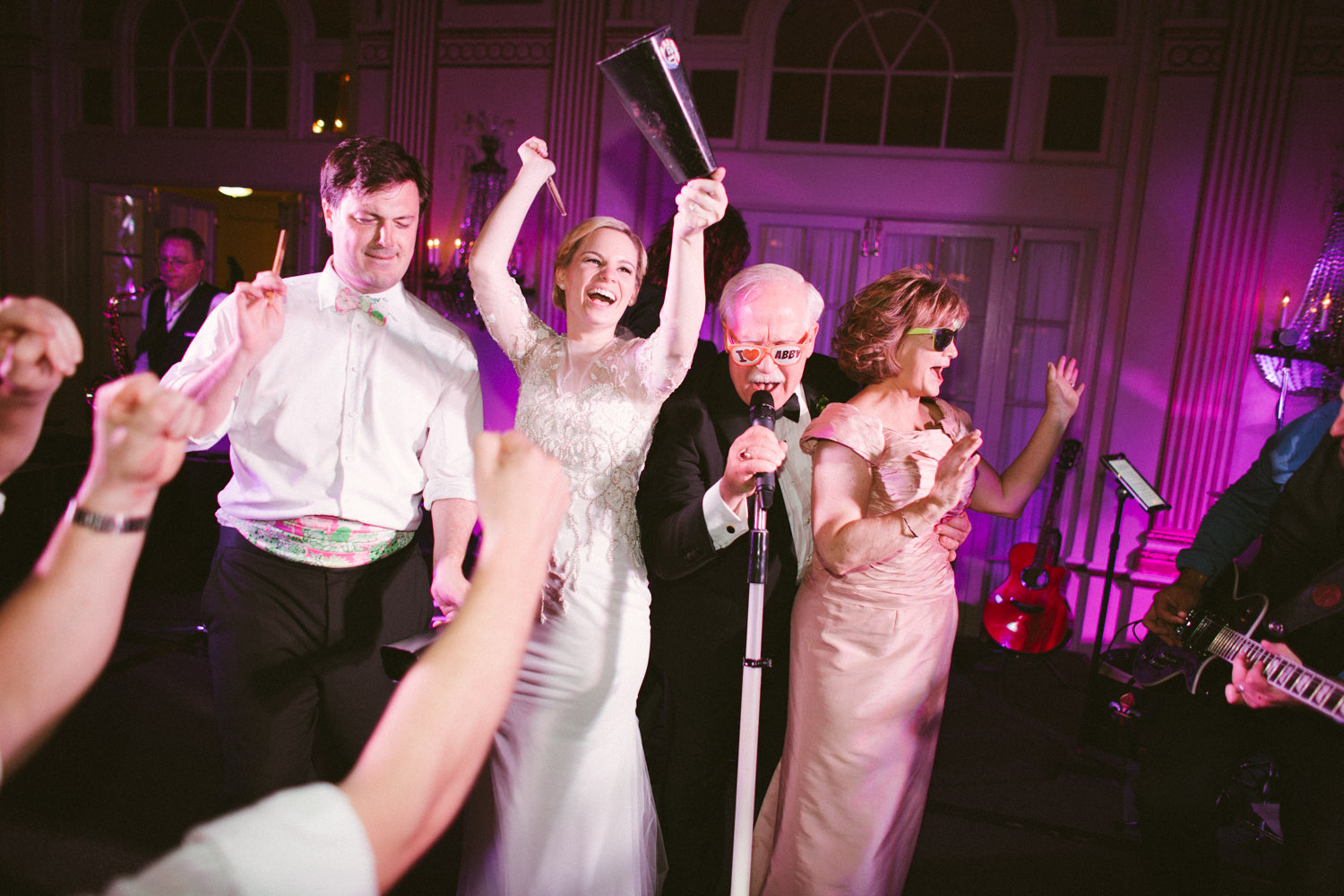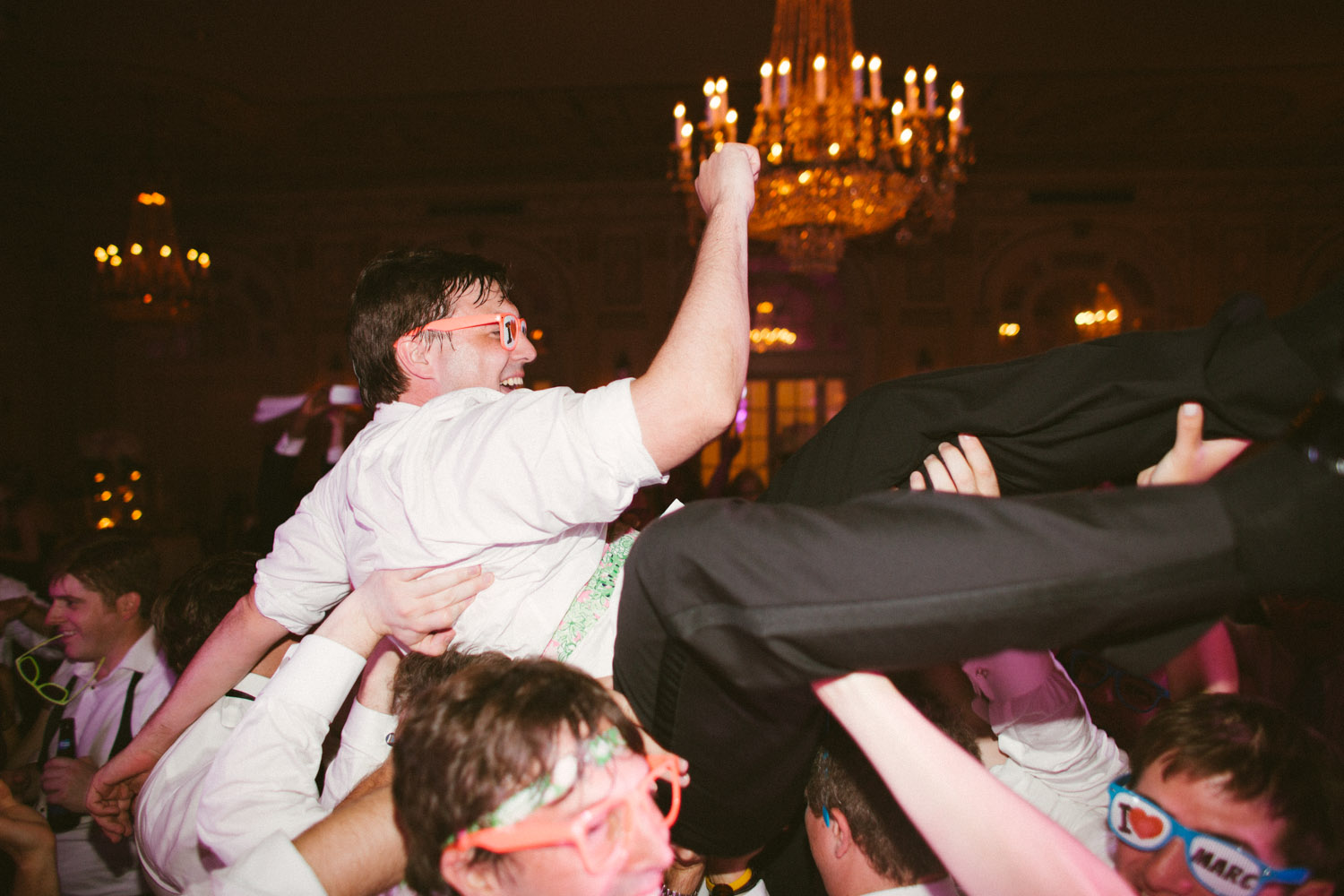 When guests needed a breather from the dance party they enjoyed some late night pizza and wings, grabbed a frozen towel to cool off & some personalized sunglasses (just for fun) before rejoining the party.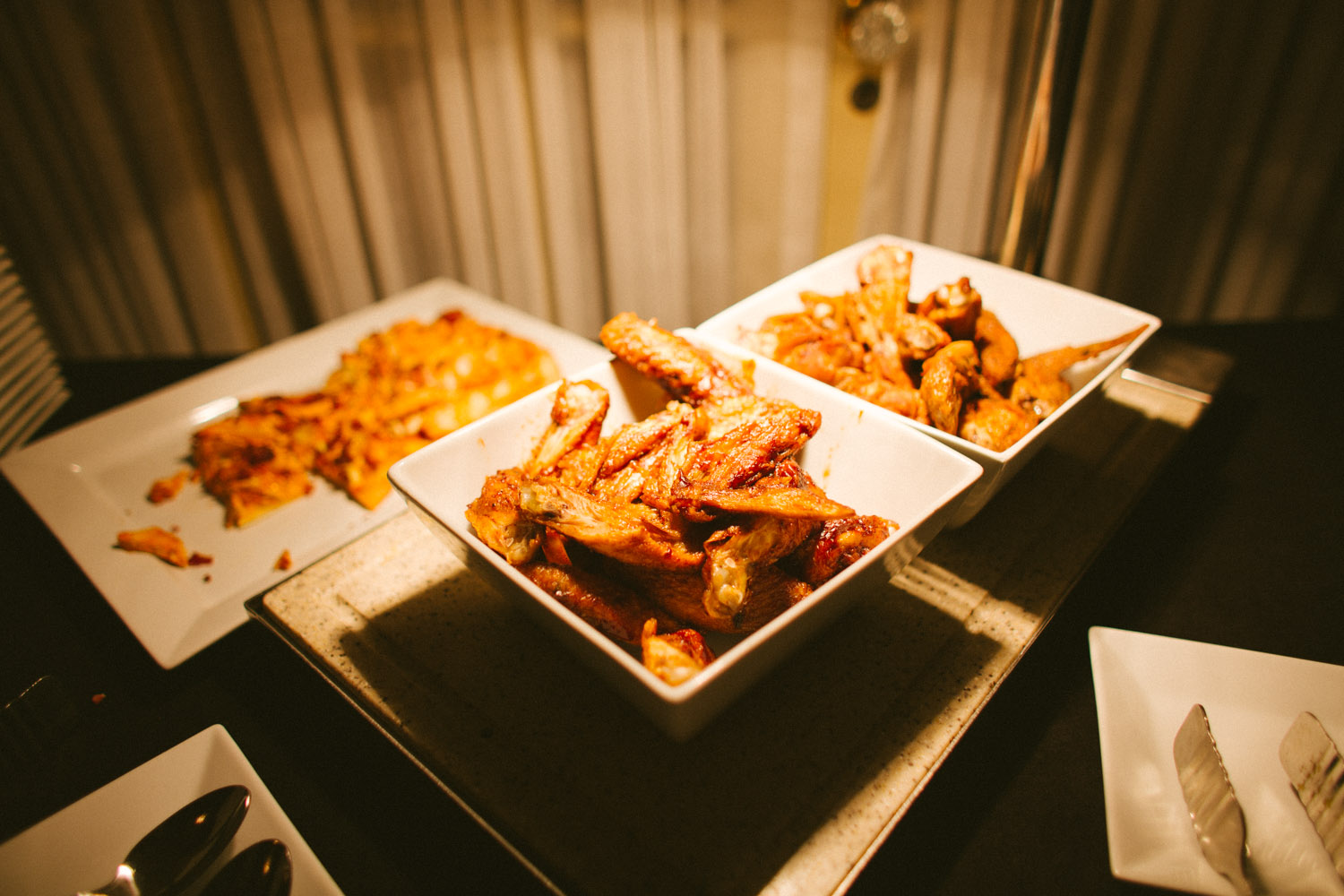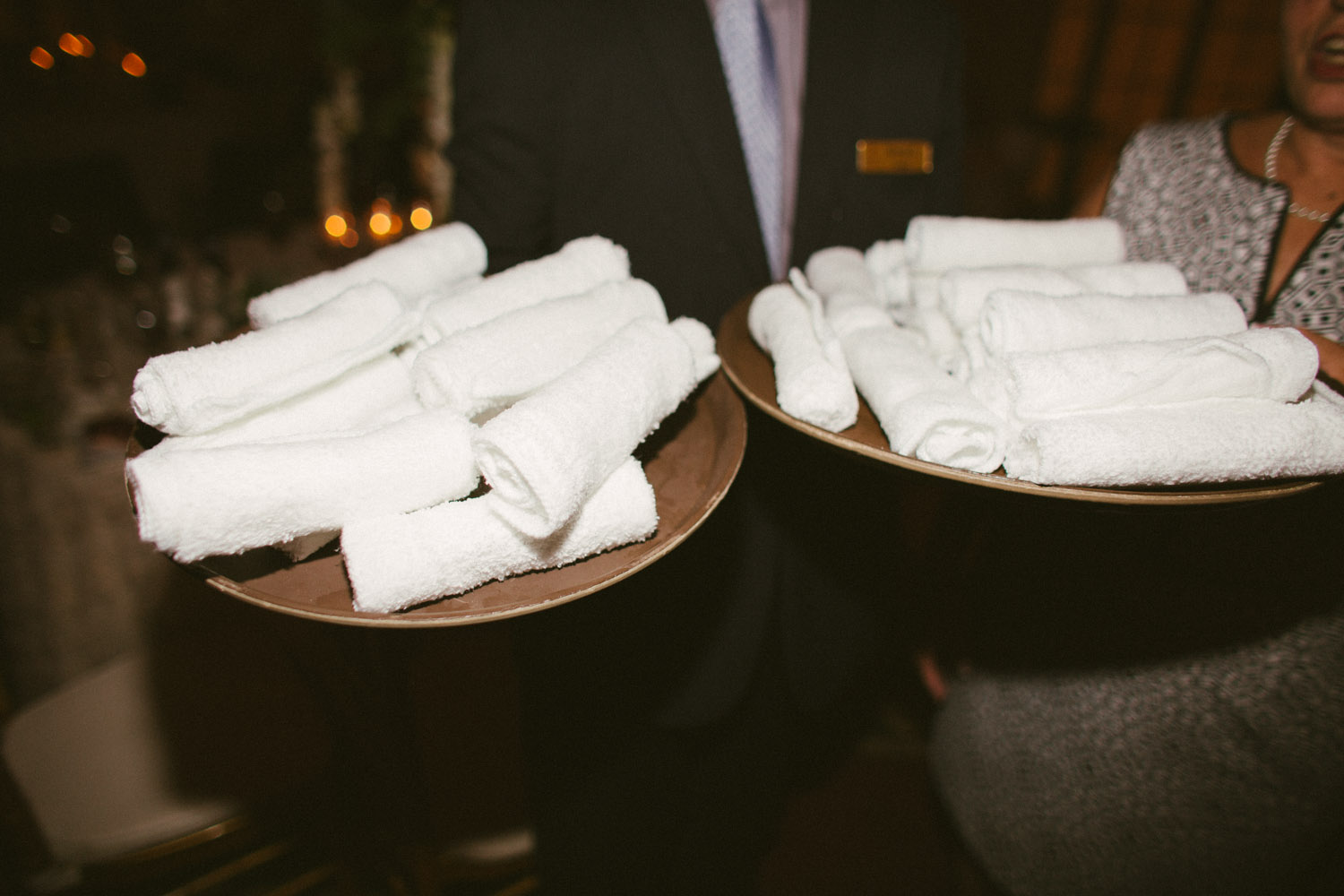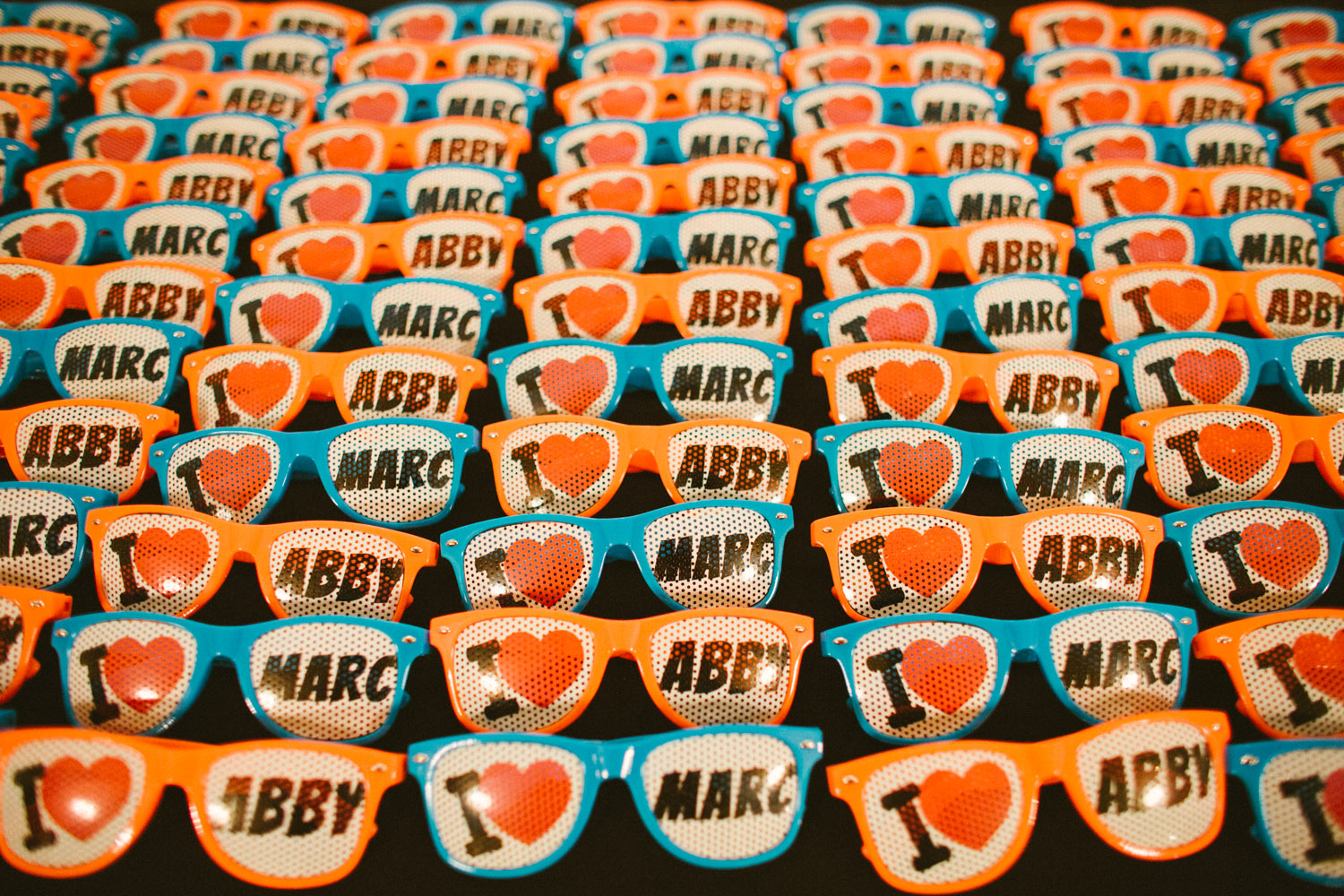 Needless to say this group had a great night and made some amazing memories!!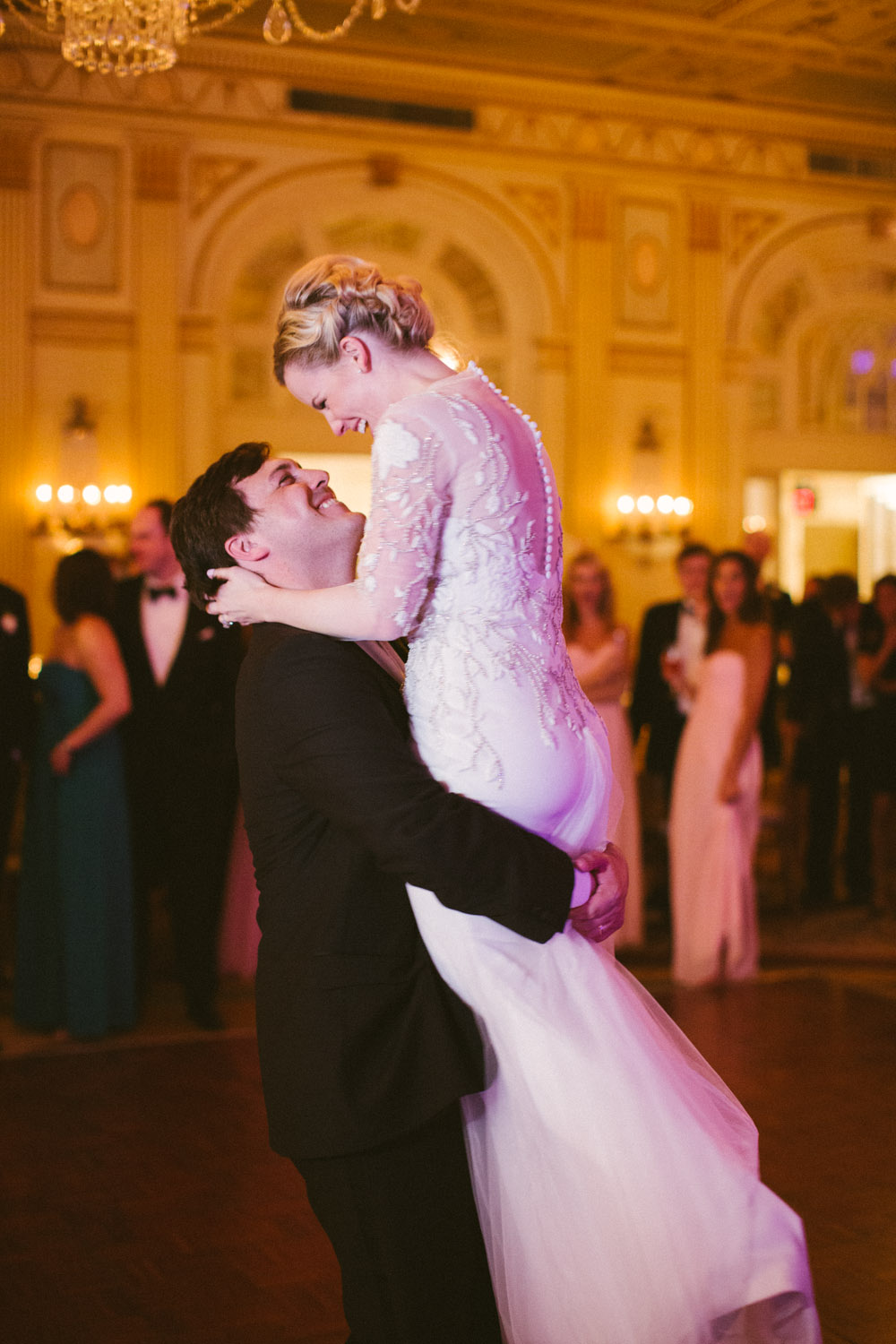 To Weddings that still make us cry,

Debbie & Your Brown Hotel Wedding Team

Share