A Brown Bride: Courtney
February 29, 2016

Photos by bg photography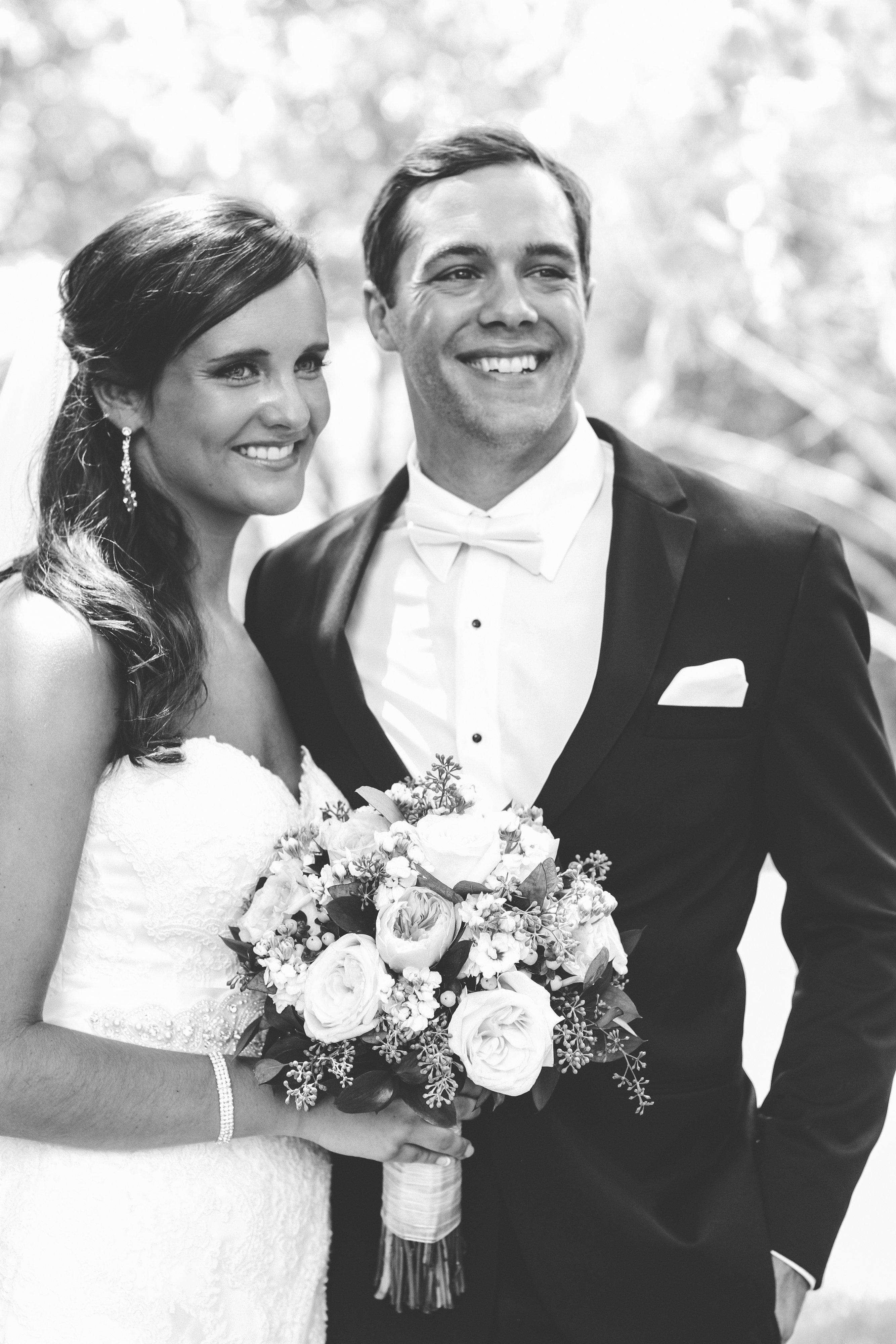 Tell us a little about your love story

I am a Louisville native and Tim is from Michigan so we get asked this question a lot! Tim is a rugby player and was playing on tour in Louisville. One Friday night I was out for a night on the town with my sorority sisters, and much to our surprise there was a huge group of guys in matching rugby shirts at the bar we went to. Tim was one of them, and I remember him spotting me and walking over to talk right away. We hit it off instantly and exchanged numbers. The next day I was playing in a volleyball tournament at Seneca Park, and he made quite the scene with a big rugby tour bus rolling up to the park, him getting out of it, and running up to me to tell me he wanted to see me again that night. It was a fun weekend for us but he had to return to Michigan on Sunday. He came to say good-bye and left me the rugby shirt he was wearing in the bar that first night, telling me he would be back to get it soon. Truthfully, I did not believe him! But he did come back and we stayed in touch for months. Eventually he decided to move to Louisville and the rest is history!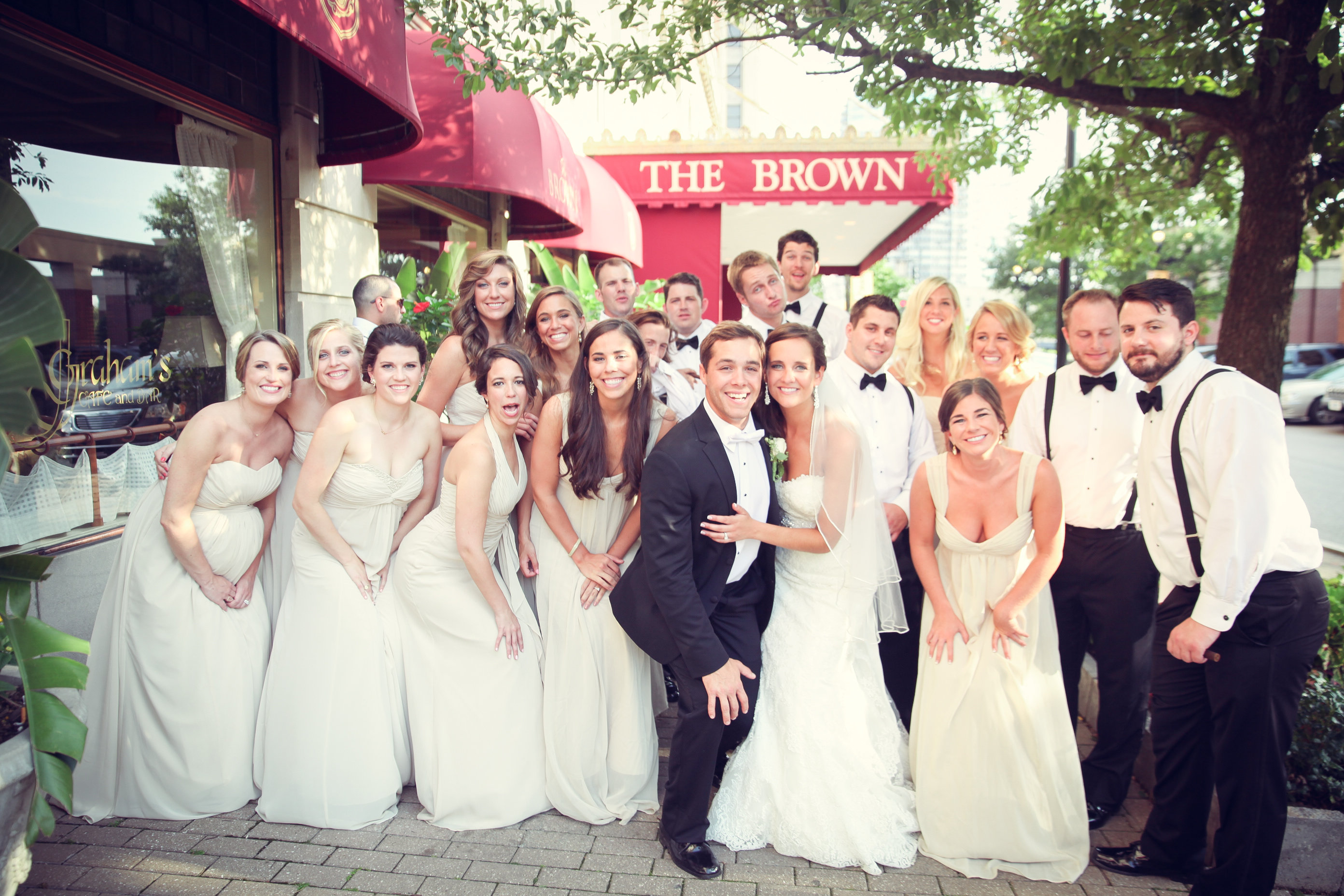 What made you select The Brown Hotel for your wedding?

I always had my heart set on The Brown Hotel for my wedding! I did look at other places but there was no contest for me due to both The Brown Hotel's history and sheer beauty. I've never been in a ballroom so regal and elegant as the Crystal Ballroom. I'll never forget the shock and happiness Tim and I felt when we saw our reception set up in such a beautiful space!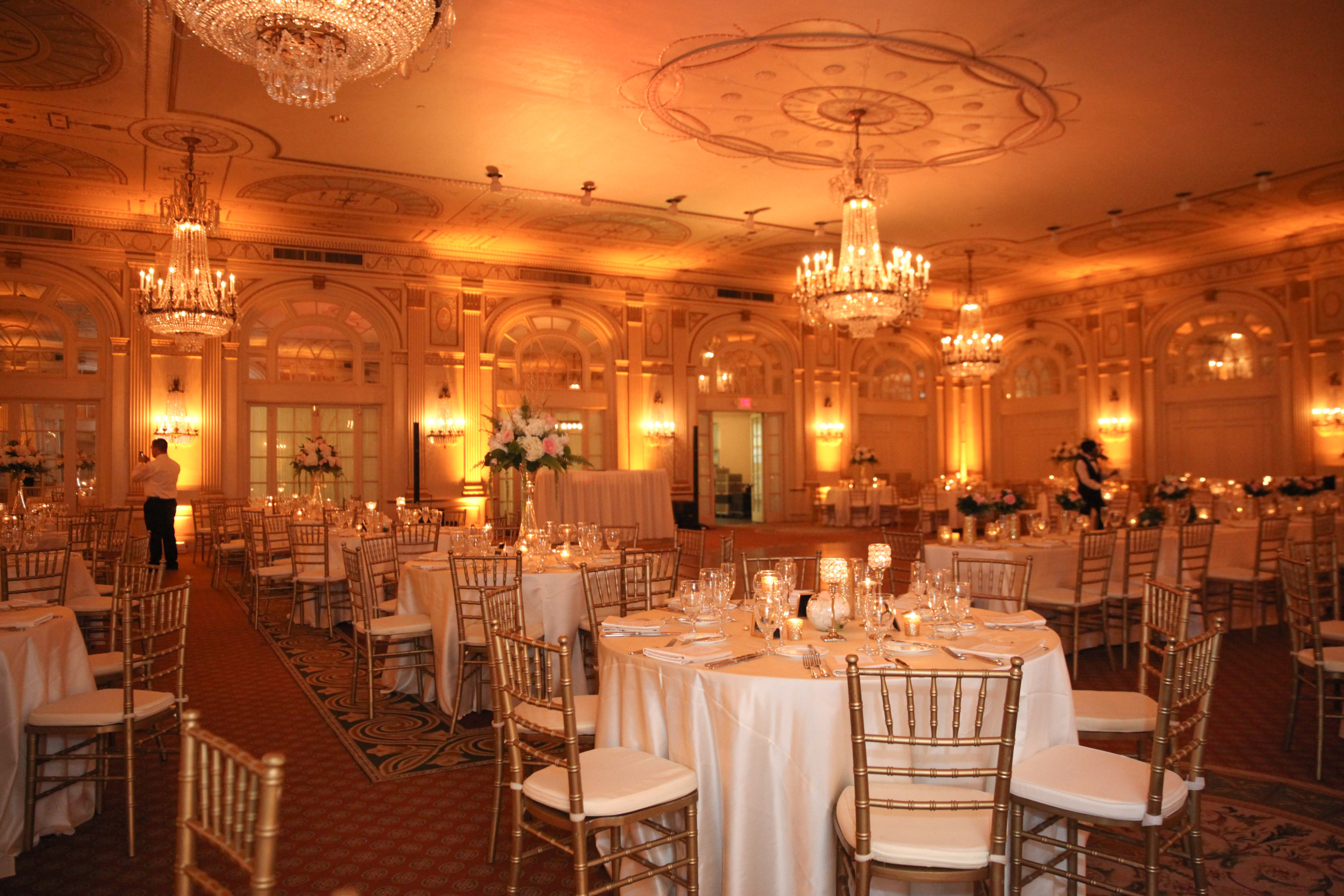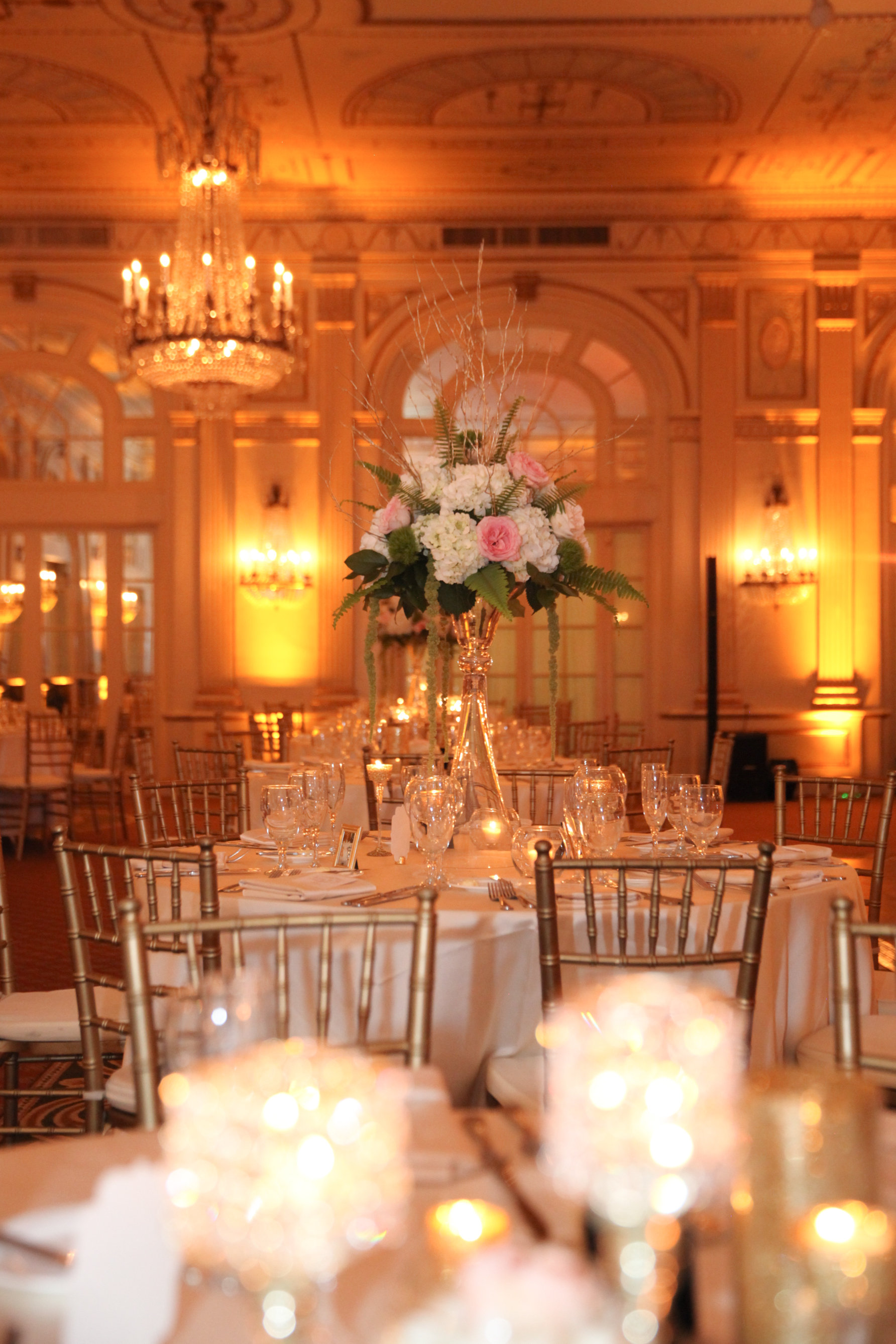 What was the best thing on the menu at your wedding?

Makers Mark? Just kidding! It's tough to pick because everything was truly delicious. I'll say it's a tie between the bacon wrapped dates and our popcorn bar! I'm definitely a salty-snack lover over candy and chocolate and I was looking forward to that all night. I love that The Brown Hotel allowed us to be creative with our menu!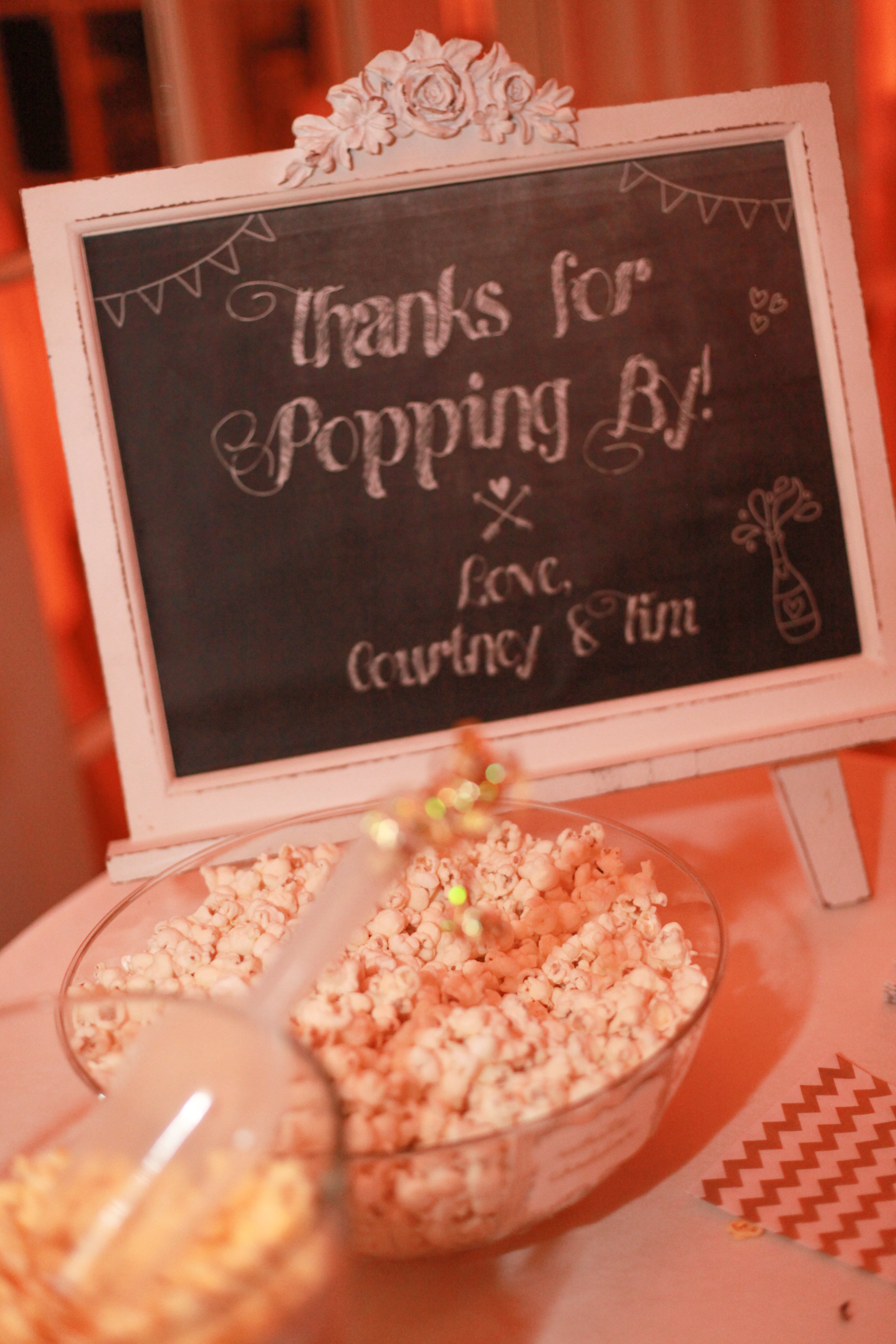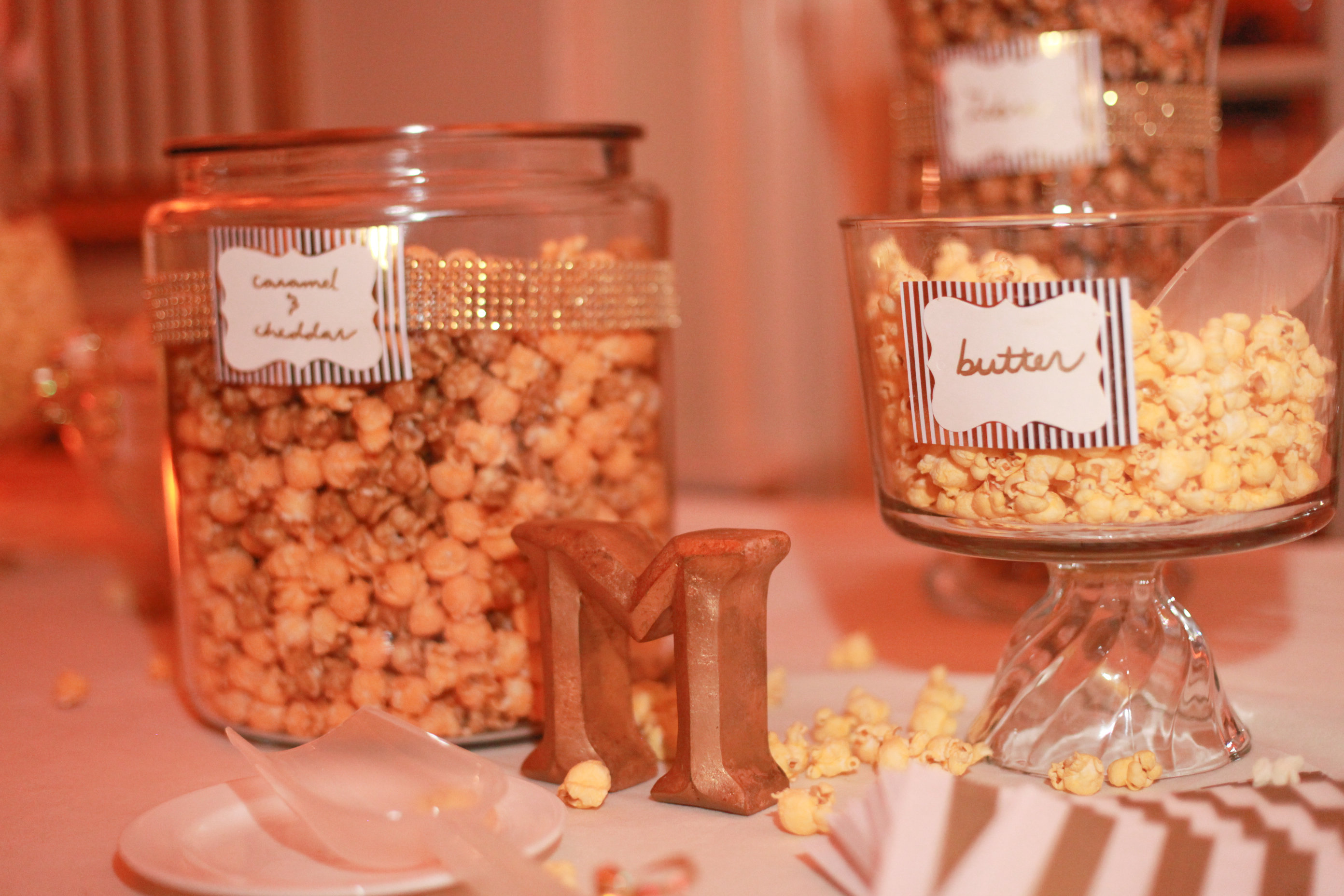 What was your favorite part of the wedding day itself?

I loved our first dance. Anyone who has been through the wedding process knows what a blur the wedding day can be. I felt like more than at any other point in the day, time stood still when we were dancing together. We had practiced enough so that we weren't nervous and were just having fun together as newlyweds! It also helped having a guaranteed cheering section with our huge, fun bridal party!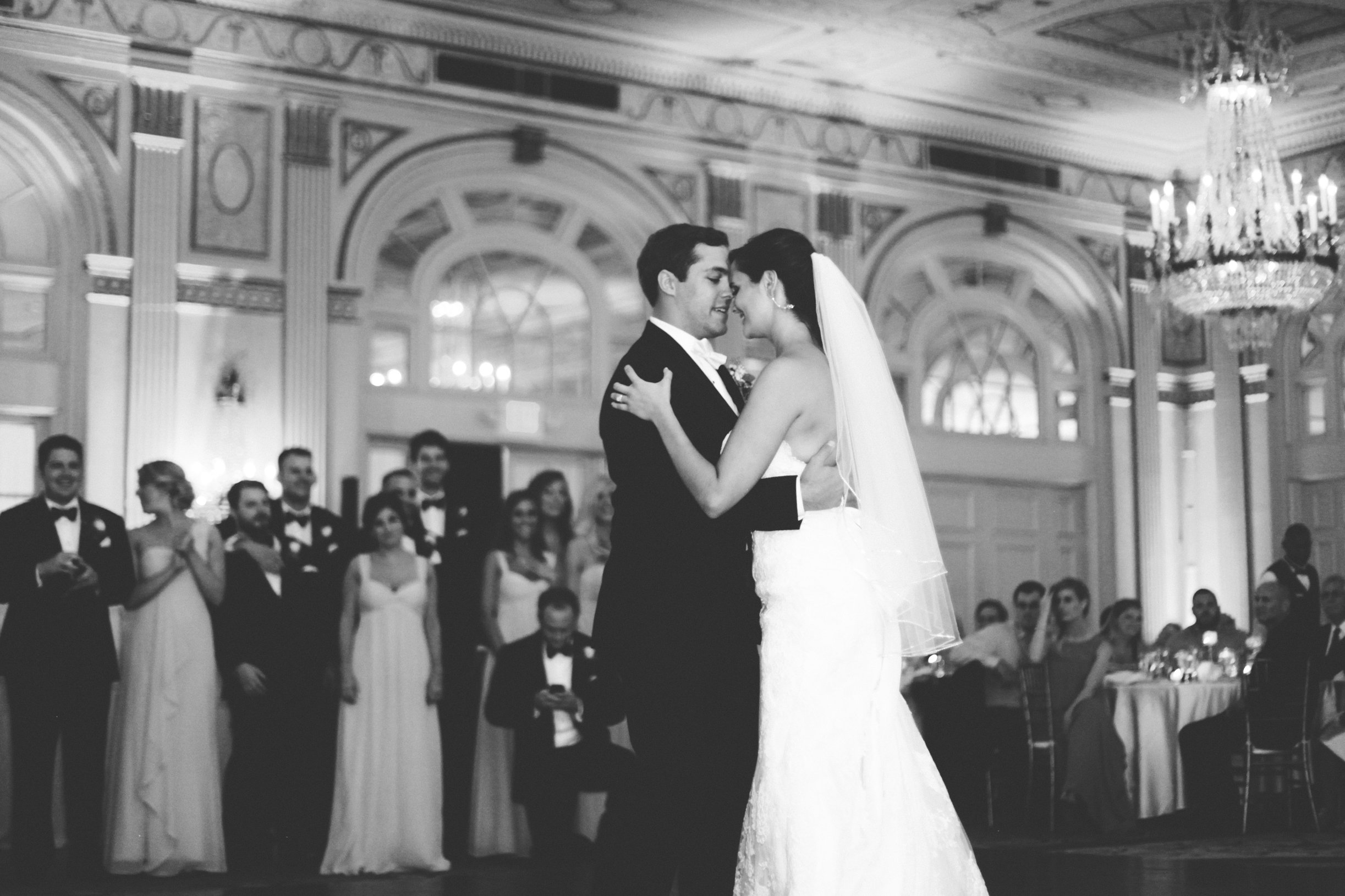 Of all the details in your wedding is there one that was your favorite?

I loved our centerpieces because not only were they classic and elegant (like The Brown Hotel) but they were very personalized with tiny gold picture frames with photos of Tim and I when we were younger. Additionally at the entryway to the ballroom we included photos of our families' weddings. These details really made it feel like a celebration of our journey finding one another and starting a new life together as one.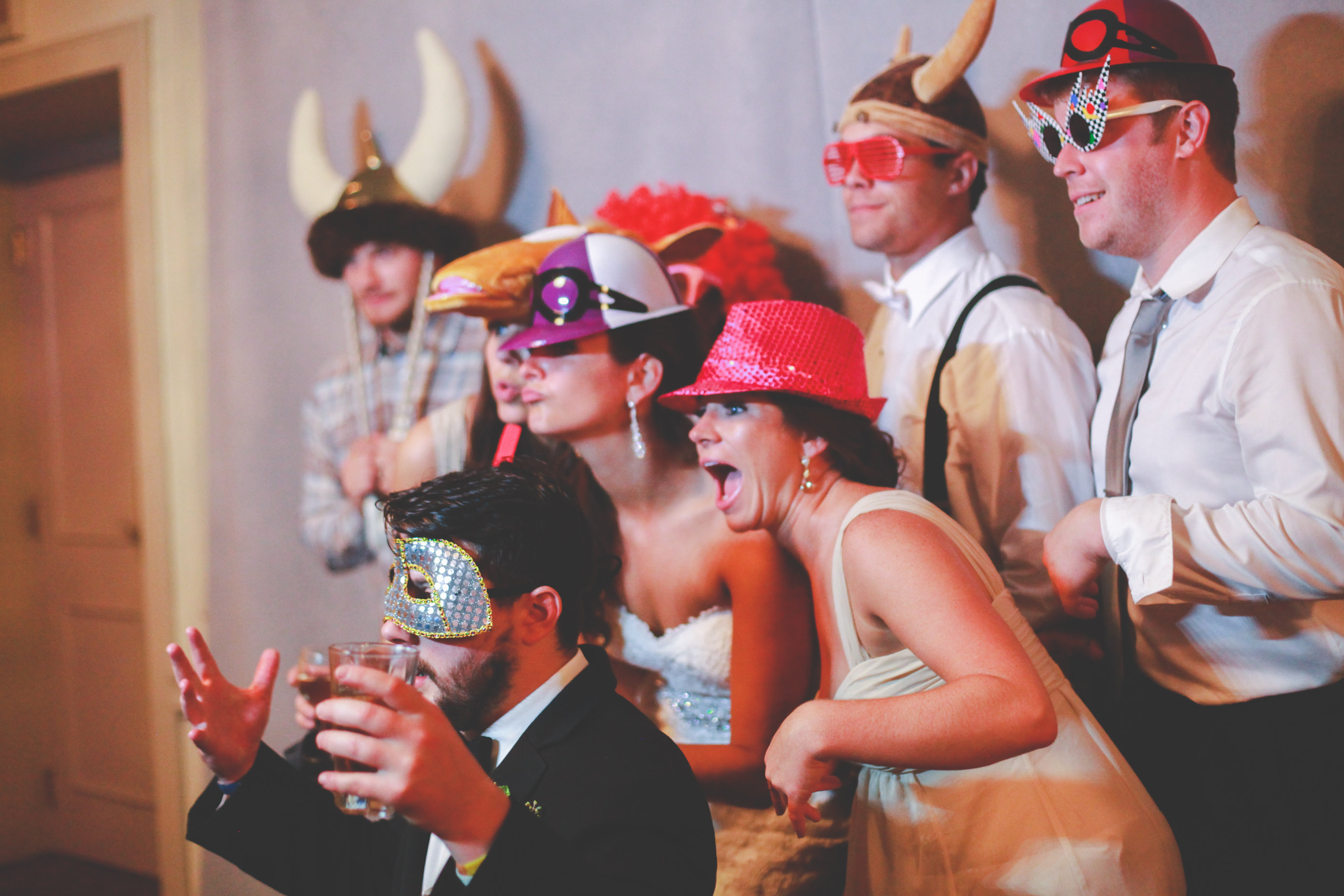 Here's to wishing Tim & Courtney many more years of happiness!!

Cheers,

Debbie & Your Brown Hotel Wedding Team

Share